Hi everyone. I am blogging at the end of a wonderful weekend.
It was Digital Scrapbooking Day yesterday, and I got to shop at my favorite stores at some serious knockout prices. You know I love sales. I love to have them, and I love to find them. I love to shop them. I will shop them in a box, I will shop them with a box. Even when we change our CLOCKS! (A reminder to you, the clock is ticking... the sale at MSS will still go on until Monday night at midnight, so those of you who missed most of the DSD festivities, well, we're still having them at MSS. We really know how to throw a LONG party hehe. That's right, still 60% off our store!)
I also got to see some fantastic new beginnings at MSS. The new challenges are ON! I love challenges. Seriously they are another great excuse to scrap and I usually do my best work when I am inspired by a challenge. If you love a good challenge too, you really ought to come to MSS and play with us. It's a low pressure, high fun, easygoing atmosphere. We don't care if this is your first layout, your millionth, etc. It doesnt' have to be all professional looking. It just has to be the result of you being inspired by a challenge. I love that kind of atmosphere.
Now I also have had a lot of fun with the
Be kit
we gave away as challenge prizes last week. It's available also in my store, and during the DSD sale is it CHEEEEEAP. I decided to add on to the kit, and will keep adding on because I so love this color scheme and the theme of the kit. So here is a freebie for you, it coordinates with the
Be kit at MSS
.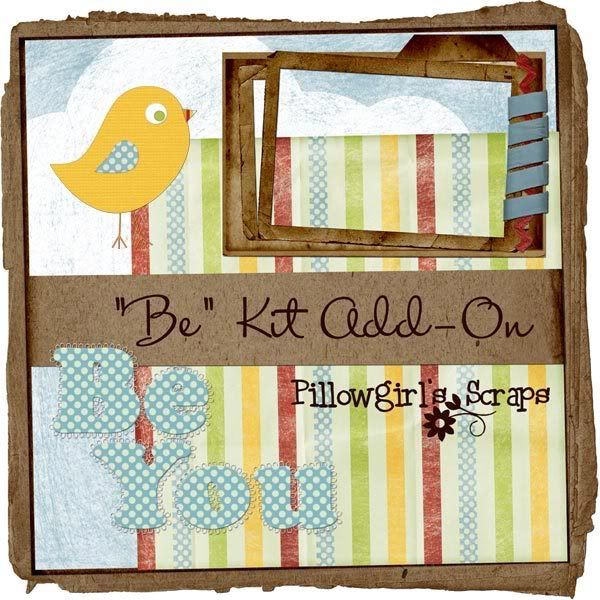 And while you are here, I want to tell you this... MSS is almost a year old. Can you believe it? In 2 weeks from today, we will have been online for a whole year. What a lot of memories we have all shared!