If you haven't visited this week, you are missing out on some really great challenges. Our Challenge Coordinators have a great kit for your for playing along, and are working their tails off to inspire you to get off your duff and scrap!
Come see the new challenges at http://www.myscrapshop.com/forum. You can get a great kit for just joining up and playing along. It's as easy as 1, 2, 3!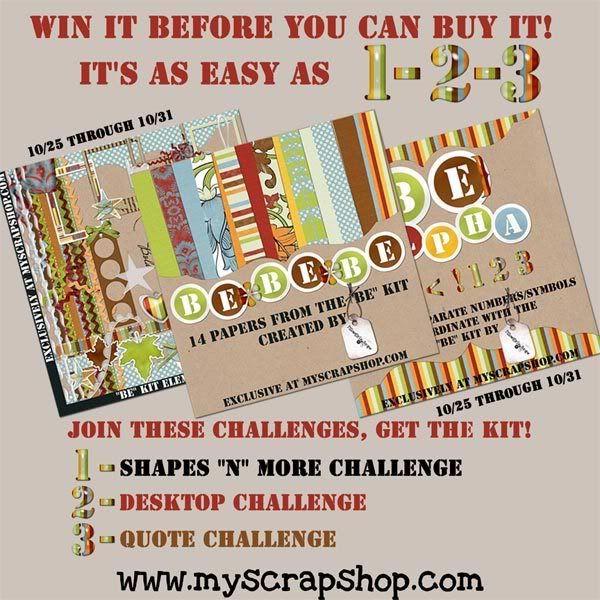 Also, I have a coupon for you to my store. I have a serious case of the Mondays and could really use a little bit of a pick me up, so I thought, why not share a pick me up with you? Spend $2 at my store today ON ME. No strings attached, and I have my retirement sale on for it's last day today only. I decided to extend it for your coupon shopping :)
Just enter the coupon code Pillow24U on checkout for $2 off any of my products! Enjoy.
Pillowgirl

http://www.myscrapshop.com