I don't think I'm crazy, I just appreciate a good deal. So I decided it's time for me to give one of those big big deals.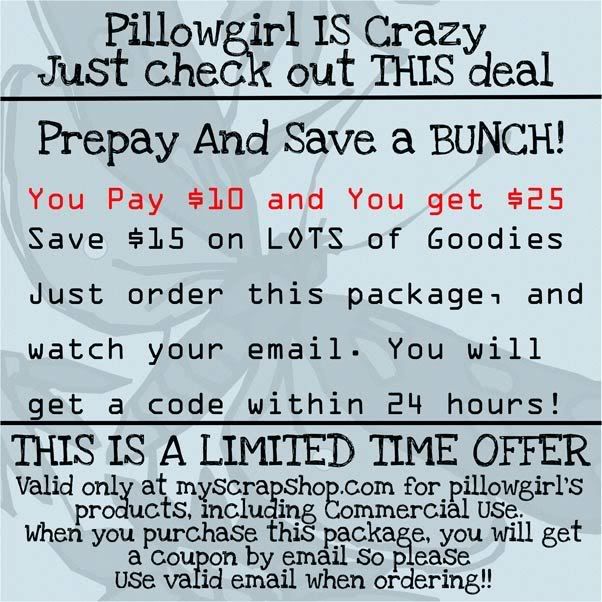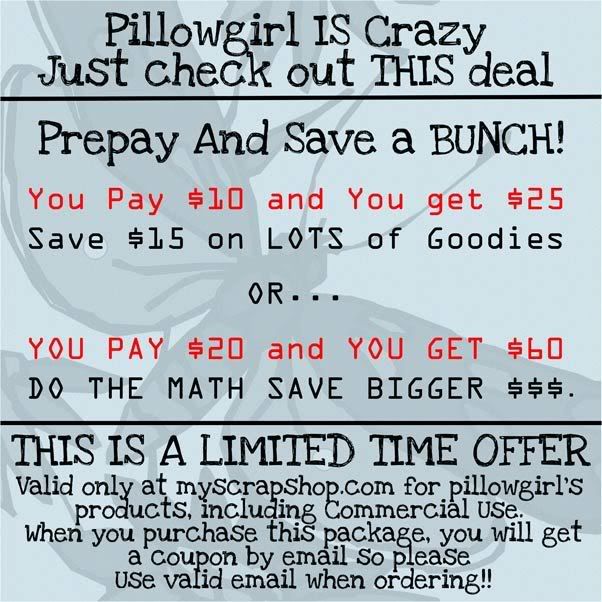 And well, here's another really good deal at My Scrap Shop too! (I tell you, there's something in the water at MSS, we all like to save money)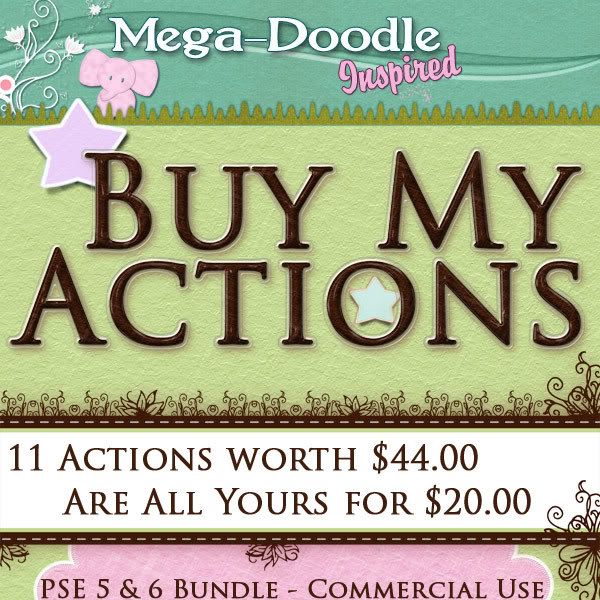 I am excited for a date I have with my mom tomorrow. We are going to the "Girl's Night Out" at Heartland Paper. My mom doesn't scrap but she just doesn't know how. I imagine if she tried scrapbooking, she would need to build an add-on to the house though to fit it once she got started. Know anyone else who is like that?
I have been having a hard time "believing" that I am not working and not planning to return to the job I had for 3 years. It's still a lot to take on "mentally". It's like I wake up in the morning and think I need to get ready and hurry to work... only to remember during my first cup of coffee that I don't do that anymore. The hubby suggestss that I take a night time part time job, and spend the time during the day with Maia. I am still trying to convince him that if I do that, it will be like having two jobs. I have a whole different respect for women who manage to keep their carpets vacuumed and their dishes clean, let alone the ones who seem to have spotless homes with kids in the house.
But, right at this very moment... if I look over my right shoulder, I am seeing the view of Miss Maia all snuggled up in a blanket on the couch, wrapped up like a little burrito, with nothing out of the blanket but her cute little head. She is taking her long anticipated nap, and I am finally here to send out a note hehe. This is my dream job. The pay sucks, the overtime is horrible, I have a college degree and am totally under-appreciated... but DANG I love the benefits and the perks. I am paid in hugs and kisses to be Maia's Personal Assistant in life lol.