I released a new kit this week at My Scrap Shop. It's called
Magical Moment
. I have mentioned it here but have been waiting to show it to you until Ihad a sampler for you to go with it ;) I know you love freebies, who doesn't!!!
Here's a preview of the kit:
The Magical Moment Kit has 19 beautiful papers with watercolor softness and a shabby texture. And the elements are all created to coordinate and allow several layouts. This would go great for all kinds of slightly elegant moments. There's a little bit of casual in there too, because I wear jeans to weddings you know.
Now here's you a sample of the kit. I saved 3 papers for you and 4 elements, just so you can get a good taste of the kit if you are curious. If you love the freebie, I ask only that you consider using them in a layout and send it to me so I can see your creations! They inspire me so much!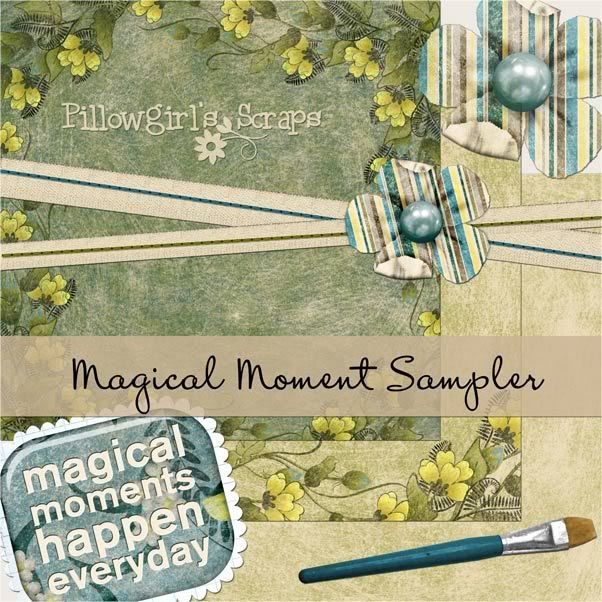 Download this sample for free here.
I have a coupon for $2 to spend at my store. That's right, a free $2. You can buy whatever you want that I designed. Sweeeeet!
Just go to http://myscrapshop.com/shop/index.php?main_page=index&manufacturers_id=1 and find a product you like add it to your cart, then proceed to checkout. During Checkout, you need to enter this coupon code...
Code is: PILLOW42
remember to enter it all in capitals. Also, it only works on my products and is only valid until the 3rd, so shop fast!