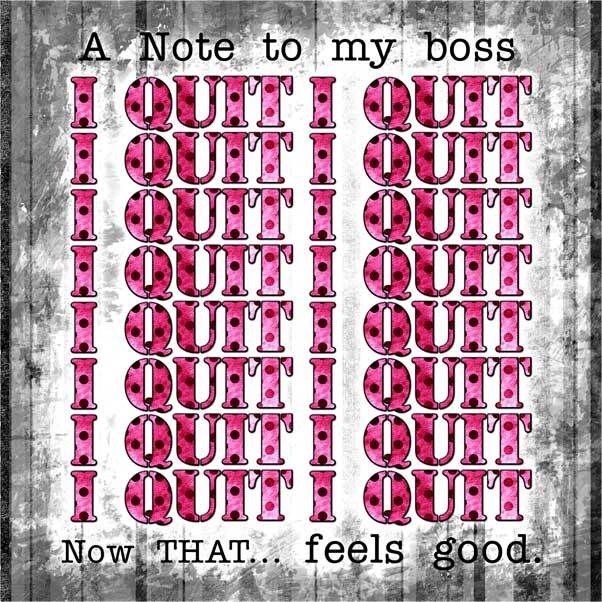 I did it. I quit my job for reals, as in, no "Leave of Absence", no more vacation, no more PTO, no more timeclock, no more write-ups, no more customers yelling at me to grow some morals, no more nuffin. No more listening to how enough is never enough, and you can't get blood from a turnip. (Remember, I was a bill collector.)
No more running out to lunch and eating in the car on the way back hoping to beat 30 minutes when the closest fast food restaurant is 20 minutes away.
No more listening to Maia cry that she doesn't want to go to day care today, she just wants to stay home and play.
No more, "What's for dinner?" as I walk in the door to my husband who can't cook to save his life. Only so I can snap back, "I dunno, I didn't run over any animals on the way home, what's in the freezer, oh heck, order pizza!" No more of that!
Now how do I tell my mom that her daughter has no job, but has a smile on her face? Maybe she will read this blog.