Every now and then, I make elements and then use them in my papers. But then the elements sit on my hard drive and "Don't Get No Love"

When I made the Let's Go Retro series, I had a small collection of elements I was planning to do more with, but just didn't. So as a gift to you, I have made them CU and am sharing them for free!

But first you have to look at how I used them hehe.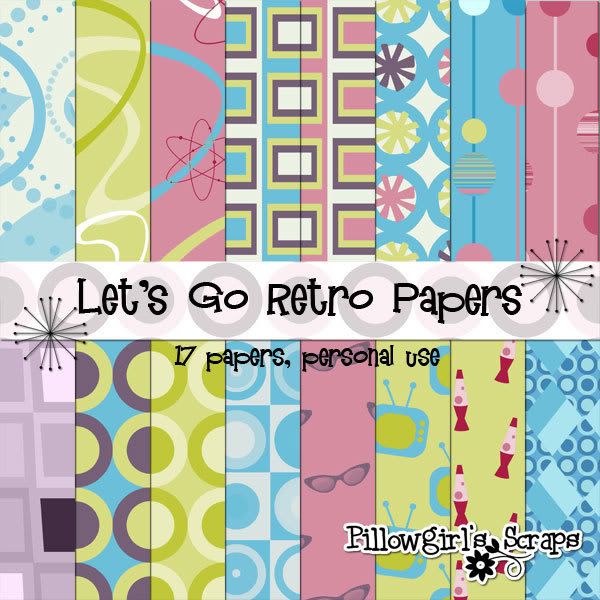 Now here's the freebie. 4 commercial use PNG elements you can recolor and make your own elements with. Heck if you had the overlays, you could make a whole kit with just a little imagination.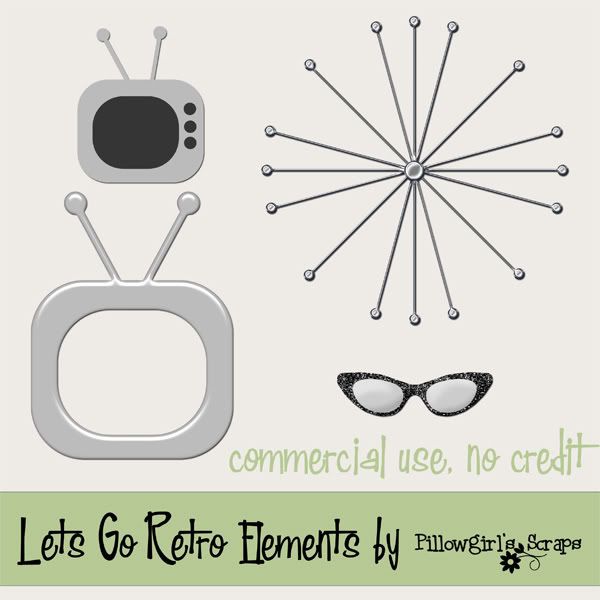 Download the freebie here

Be on the lookout, I am cleaning out my "stash" on my computer so you will likely see more like this!