So I quit my job, and NOW I finally have time to scrap! I got so excited to scrap that I stayed up til midnight last night working with some of the kits available at My Scrap Shop.

This kit immediately caught my eye. My little girl is such a little "monkey" so this was such the perfect kit to work with.

It's "Funky Monkey" by Sir Scrapalot. I love how he does those graphic fun patterned papers. I don't see it around much, except on sites that show trends in patterns these days. He really is right on the spot with these.

Here's a layout of Maia with her best friend. I left a spot to hand journal. They were at Jungle Jims and man, they had a great time! Don't they look like happy little monkey girls?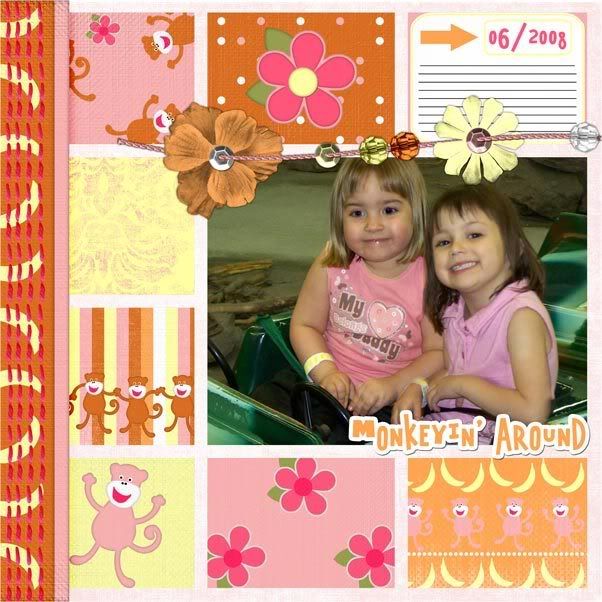 And here is a layout using a photo of Maia monkeying around in the fountain at Lagoon (our local amusement park.)

Both layouts use exclusively the products from Funky Monkey by Sir Scrapalot. He has two little girls of his own, so a lot of times I find his kits to really work for my little girl photos.

He's a great friend, and a fantastic designer. I have known him for what feels like forever. Before he did much designing, right when he started blogging even. I am blessed!

Anyhow, thanks for letting me use your kit, Aaron. Everyone else, if you love it, you can get it here in his store.