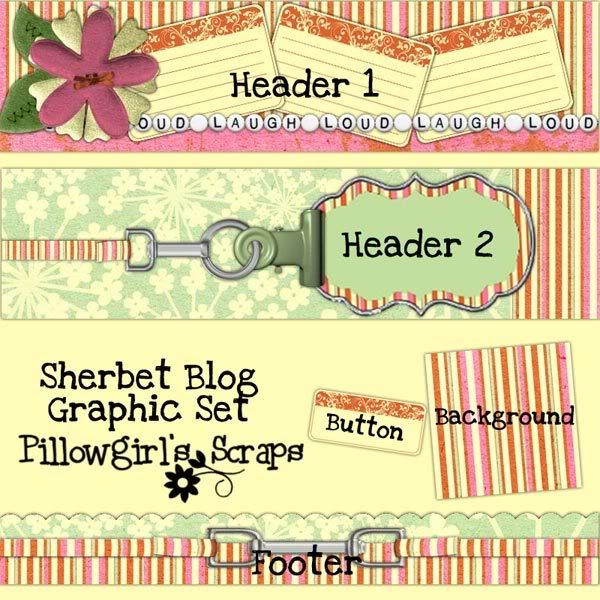 Are you looking for some cute blog graphics for use on your blog? I am making blog graphics sets of some of my kits. The first set is with the Sherbet kit. These fies are not intended for use on scrapbook layouts as they are only 72dpi, which is the right size for web graphics.

This pack includes 2 headers, a background, a button, and a footer graphic. You can add your own writing, elements, etc. and dress up your blog.

Get the pack here, it's free!