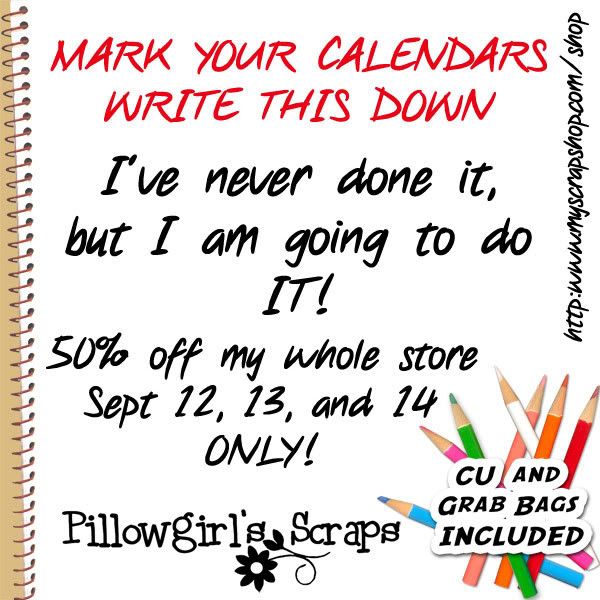 MY STORE IS HERE
I am a huge fan of black and white photography. I love to take a black and white photo and put it in a bright layout.
Conversely, I love to take a bright photo and put it in a plain black and white layout. It really makes the photo POP.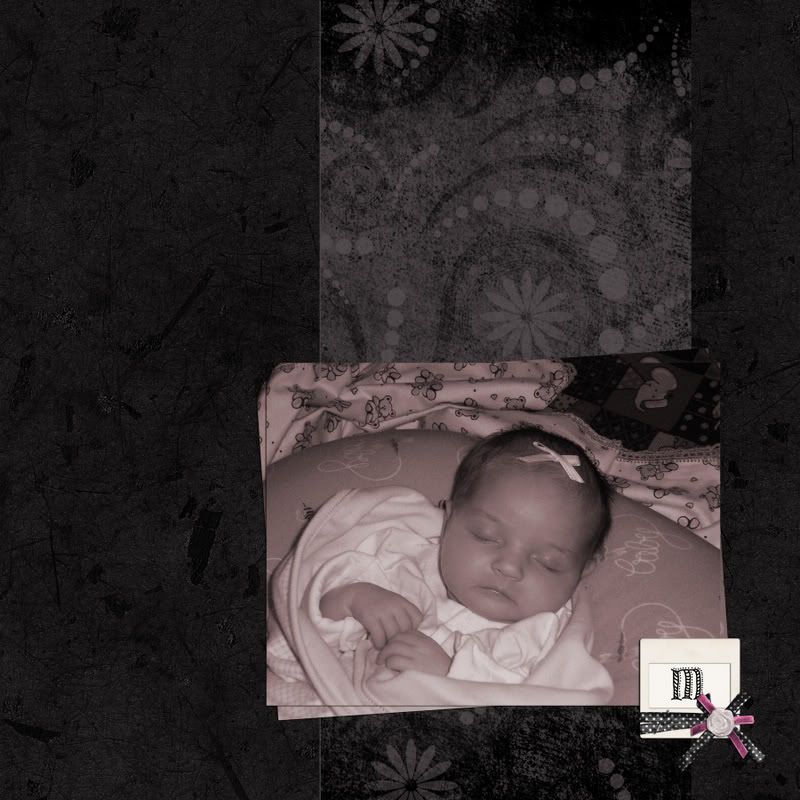 Early in my designing and freebiemaking "career", I created a kit called Black and White Beauty. You might recognize it, it was a pretty cool kit. But I wasn't ever totally happy with how it turned out. It was still pretty early on in my time as a designer, so I couldn't do a lot of the things I wished I coulod with it. This was before I knew how to even blend in photoshop! Here's a preview of the old kit: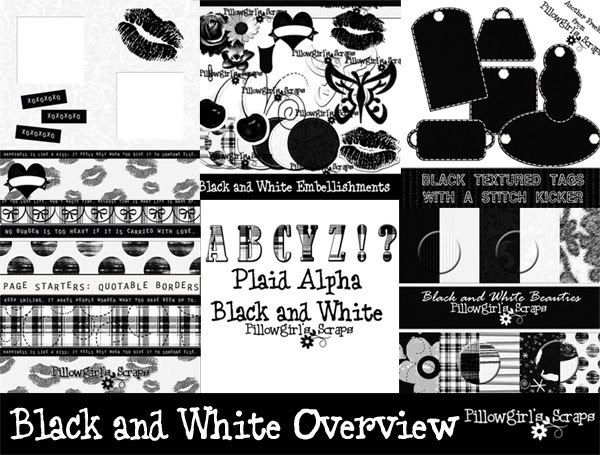 I was inspired to start revamping some of my old stuff, and you may have noticed I redid the Sherbet kit. Well, now I have recreated a better Black and White Beauty too!
The new B&W Beauty has 13 papers, 40+ elements, plus a sample pack with a few items. It also has an alpha coming and a few add ons.
Here's what's in the kit:
Would you like a free sample, Sir or Ma'am? Here's a preview!
You can download the free sampler here: http://www.4shared.com/file/62683303/6fd9720a/pillowgirl-bwbeautysampler.html