I am releasing my September CU Grab bag for only $3! Don't let the price fool you, it has 7 full sized products in it. This bag is priced at $3 for a limited time, so I thought I better tell ya so you don't miss out.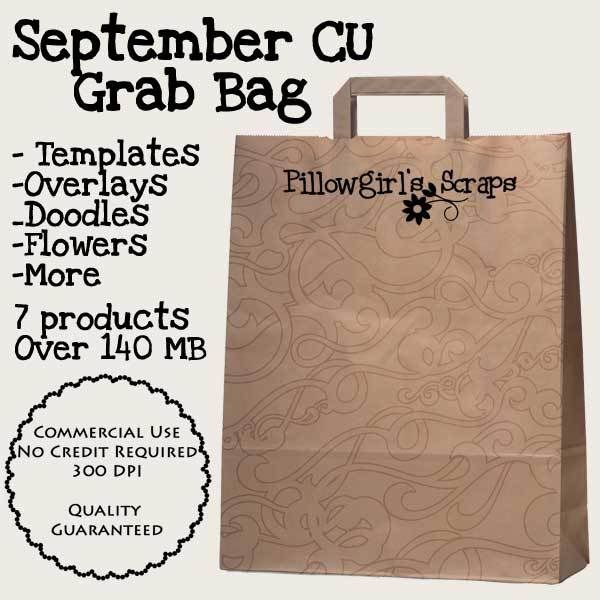 This bag has several types of CU products, including overlays, elements, a style, some designer packs, and more. There's a good variety for you to sample my commercial use, or if you are a regular customer, you will love to add these to your collection.
If you are a designer who likes to have tools that are easy to customize, and allow you to make unique elements even though they came from CU, these are some great tools.