I was shopping today at Heartland Paper. I love this store for paper scraps, but even more, I go to get inspiration on other paper crafting stuff for the home and elsewhere. I love some of their projects.
They have a class to make these cute frames, for example. And I am sooo going to start attending these crafting classes. But in the meantime it inspired me to make something similar for us digital folks. In the preview, on the left is the project from Heartland Paper, that I am going to go do... on the right, is a digital take on the project... a lot different but a lot the same.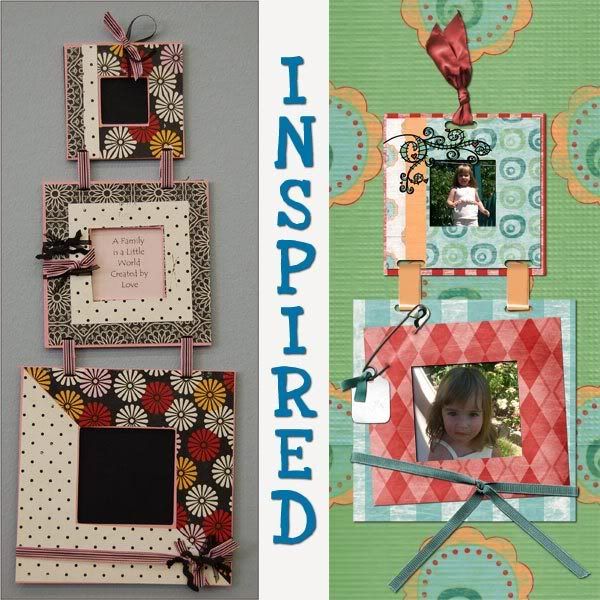 Your freebie today is my digital frame, inspired by their paper craft :) I used the Hootie kit to make it. Love the bright color combos. Hope you enjoy! You can get the whole Hootie kit at my store at Myscrapshop.com if you like the way it looks.
Download the freebie here
, and please leave me a comment in the blog or even in my chatbox on the left. I love to read them, you know. Every last one of them.