Hope you are having a good long weekend, and that you are spending the time today with your loved ones. Remember, Memorial Day is all about remembering those who have gone before, your loved ones, and those who made this a better place for all of us. But it doesn't mean we can't MAKE SOME MEMORIES too.
I have made a small freebie for you that coordinates with my It's All Me kit. This one is for scrapping your heros, or those you will always remember.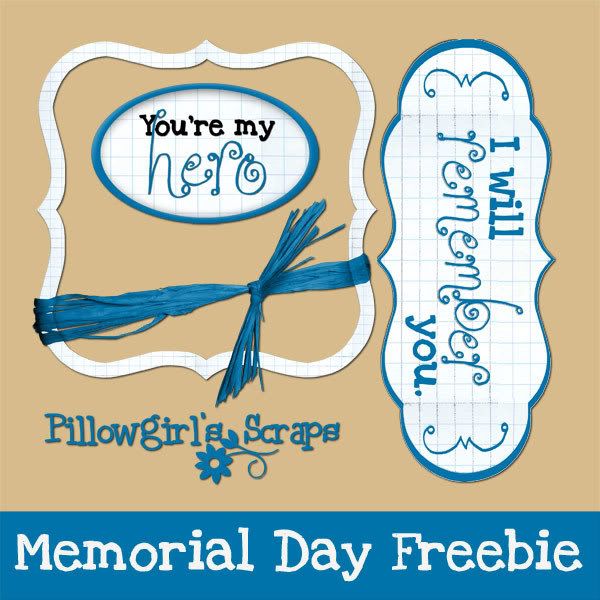 I also added this product to MSS and Commercial-Use.com last night, so if you need some bows this is a handmade set. They don't call me the queen of extraction for nothing. More to come.