I had a little something left over after I filled my Stash box. Sample my CU designs with this little bow, it's a great little element to add to your kits or enhance a layout.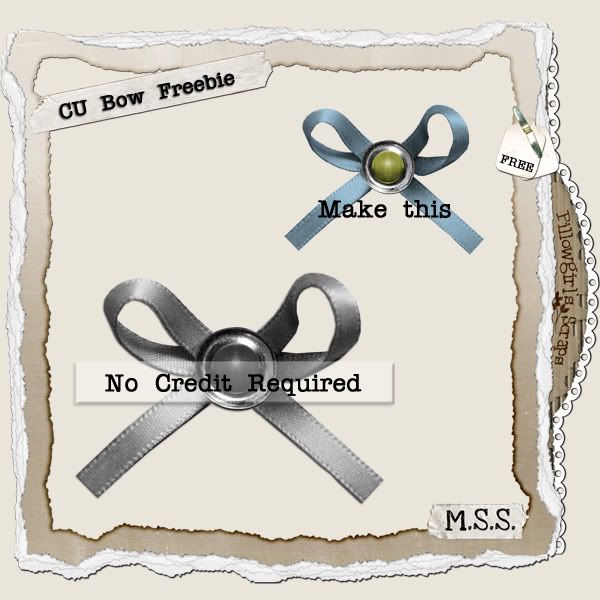 Get it here at My Scrap Shop for free!
And read my post below to find out about the new grab bag/stash box!
Also don't forget to pick up today's Daily Download while you are there. You're sure to love the complete kit when you have it all.