Ah the countdown to NSD continues! What are your plans for that day? Have you already made a ton of them or have you just left the day open? Are you planning to attend a million chats and win a million prizes? (Including the one I am hosting at digishoptalk.com on Saturday???)


I stayed up a little late last night, ok a lot late. I was up til after 2 AM working on some fantastic things for an upcoming grab bag I am working on. It's like I was just on a roll and didn't dare sleep til I got this n that done... but now here it is 4:40 in the morning and I am a zombie hehe.


I do have a fantastic freebie for you today. Tragedy Anne has been offering her designer services at MSS for a week or two now, and I have had the priveledge of commissioning her to do some projects with some of my kits. And you have been the lucky recipient of a few of those projects already. Now another, the Dream Big Bracket Album, is available for you to download for free between now and NSD.


Here's a preview: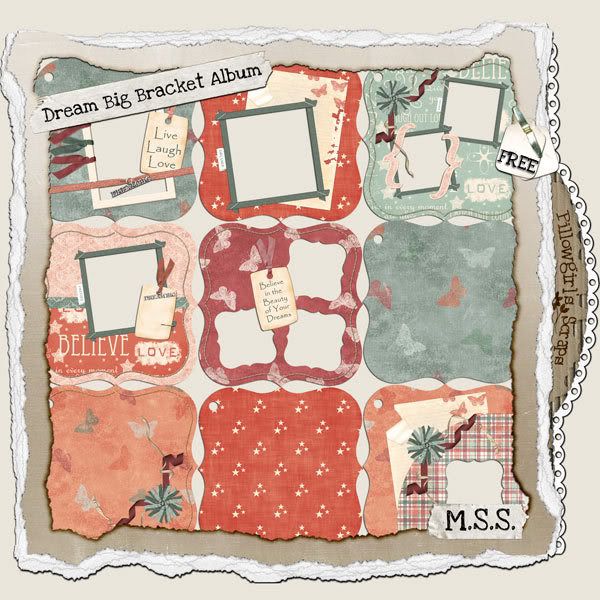 You can get it in the store at My Scrap Shop, just go add it to your cart, it has a price of $0, FREE, NO BUCKS NO WHAMMIES. Click here. And look around while you are there, I am not the only one with freebies to give away in the store these days!

<------------- Looky at my sad empty chat box.