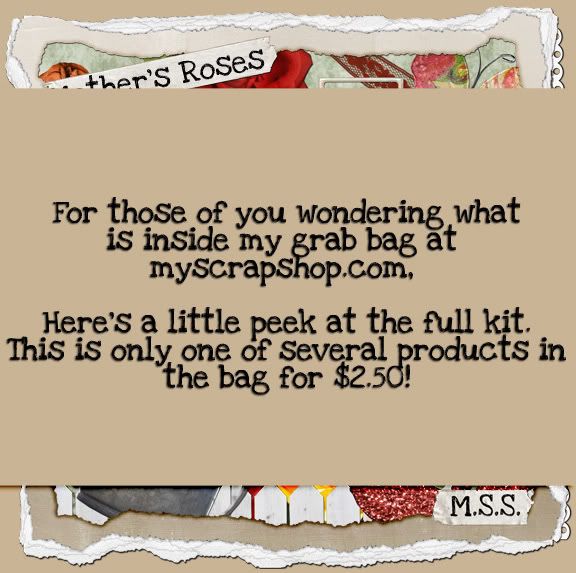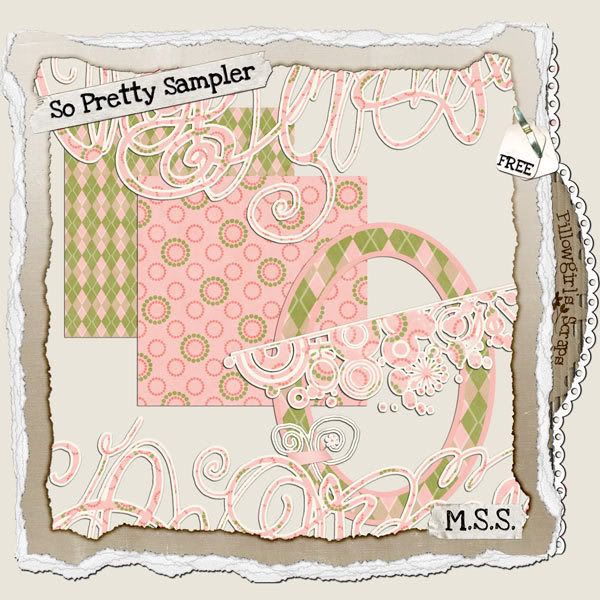 This sampler includes 2 papers, a sticker, and 1 page border stickers. It is a taste of the So Pretty kit, which is available at my store and on sale for 20% off!
Here's a preview of the whole kit it goes with:
So Pretty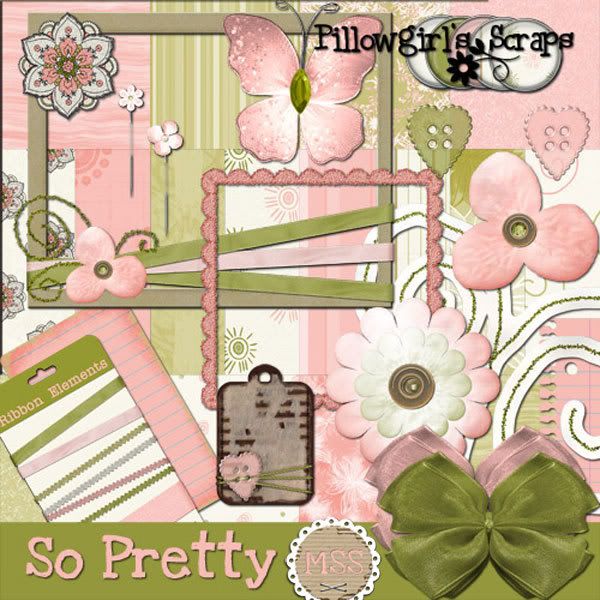 With so much going on at My Scrap Shop for NSD, I am having a hard time deciding what to mention first hehe. Everyone is staying busy, getting coupons and prizes together for the chat on Saturday. They also have been collaborating on something new and big for MSS that will start right before NSD. I can't tell you what it is, but I can tell you it is going to rock.
I am anticipating a newsletter coming out today or tomorrow depending how fast my fingers can type.
And The Exterminators are coming to my house today to spray for ants. Fun.