YAHOOEY! I got it done and it's in my store. The best dang stash box in the world, well, to me anyway hehe. And at 3 whopping bucks, no one in their right mind will not pick it up. Well maybe, but they will be kicking themselves when I reveal what's inside. *Insert evil laughter*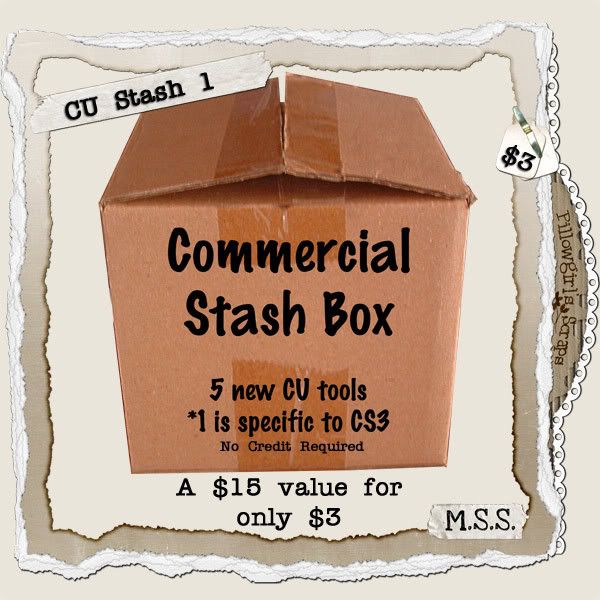 This stash box is chock full of commercial use items for the budding or experienced designer. It's got a little of everything, or a lot... but I can't tell you what it is!
One of the products inside has over 40 pieces. Another one was designed for PS.
All products have been quality checked for jaggies, strays, and other quality issues.