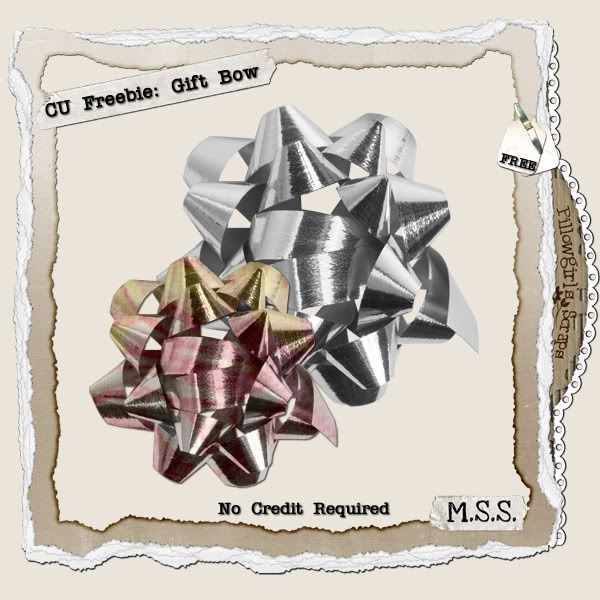 I have been looking for a good time to share this, and with NSD coming up, I know a lot of designers will be giving out gifts and what better way to show them off than to put a lovely bow on them.
So here's a sample of my CU products :) A Gift bow just for you! No credit is required. LINK EXPIRED.
If you like it, don't miss my grab bag for $3, it's fulla stuff.