Don't wait til the last minute to go get your Halloween Scrapbooking Supplies. We have them all at Stone Accents Studio, waiting for your cute little goblins and ghouls (That's spook-ese for Boys and Girls)
Check out some of the Halloween Items at SAS.
And don't forget, if you spend $15 all at once, you get a beautiful Gift With Purchase. TWO FULL KITS! Where else you gonna get that kind of a deal? These aren't throw-away retired kits either, these are kits that ROCK.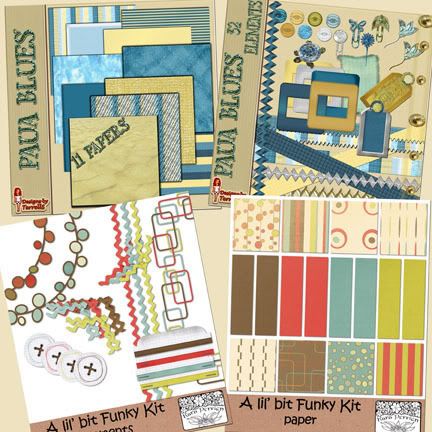 New freebie will be posted later tonight so grab the most recent one fast or it will be gone...