So I have been working on some stuff for you, and for the newsletter at SAS. If you haven't signed up at the
SAS Forums
, you are missing out on the newsletter and some great freebies. For the next week (or longer) you will be getting pieces of a pink and black kit from me here on my blog. You can get the entire paper pack that goes with it by signing up at SAS and receiving their next newsletter. This pack has 18 papers!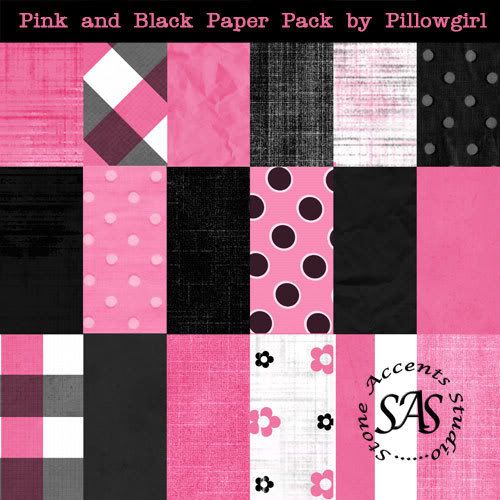 Yes, it's a girly kit. I love my little girl, can you tell? Get the newsletter or miss out, I tell you. I am not the only one giving freebies, this newsletter will be packed with stuff from all of the designers at SAS.
Also, if you haven't purchased my
Beautiful Day Kit
, there has never been a better time. I have just added a coupon into the kit! You buy the kit for $4.50 and you get a coupon for $5 off your next order, so your next order could be completely free. Pretty sweet deal if you ask me. The coupon expires November 15th, so get the kit now while it lasts!
Oh, and if that all wasn't enough, I am adding a quickpage bragbook to the
Feelin' Thankful
kit tonight. If you purchase the kit before next Wednesday, you will get this bragbook completely free. Thanks to Dinphy, an amazing member of my QP Team for this limited edition gift! Remember, the
Feelin' Thankful
kit is also 20% off right now.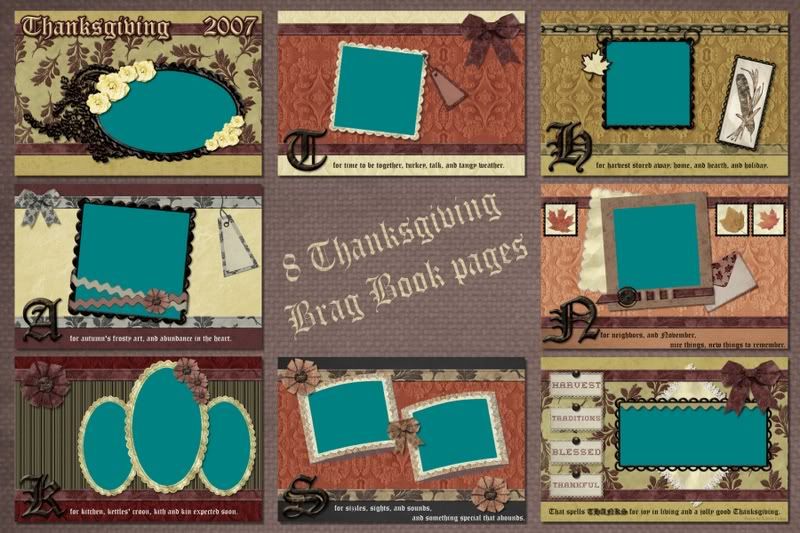 So there's a lot going on with my store, how about your lives? Send me comments :)