I said I wouldn't repost any of the Striped Papers, but then on the first day of the freebies, I had a ton of little issues with sharing the pinks. Lots of folks couldn't get them in time because I posted the wrong link :)

So I decided to repost them for a day or two.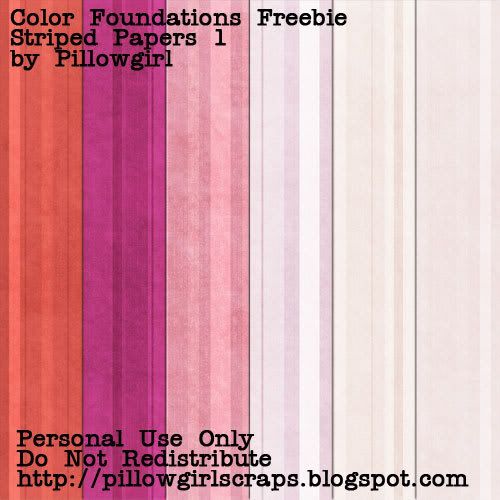 EXPIRED LINK
I got really good news from my doctor yesterday, he told me that my MRI results showed "Striking Improvement" and that they want to taper down my steroids more. I will be down to my lowest dose before Christmas! Then in the New Year they will be trying to take me off them entirely!!! That's something worth celebrating to me.
For breakfast today I had a realllllly good omelette made with leftover pork chops from last night, green peppers, onions, mushrooms, and some of that luxury special expensive deli section mozarella cheese. Yes, I splurged. Man it was tasty. I love this diet because breakfast is so good and easy and is always my favorite meal of the day.
I have lost 8 pounds in a week. Not bad for a girl on steroids. How are you all doing?