OK I have an obsession for most things pink. I won't deny it. I never liked pink until Maia was born, or I should say since we found out that she would be a girl. Then it was like a pink bonanza at our house. Crazy.

Those of you who registered for Stone Accents Studio's forum and receive the newsletter got a paper pack with 18 papers in pink and black made by me. I promised I would be giving away even more matching parts to make a nice set for you all. If you don't subscribe to SAS's newsletter, you missed the papers, but you can still download the free elements that I am releasing.

The first set is a bunch of cute epoxy-ish rounded elements. They are totally cute for a little girl, and a few of them would work for some of those not so little girls like me.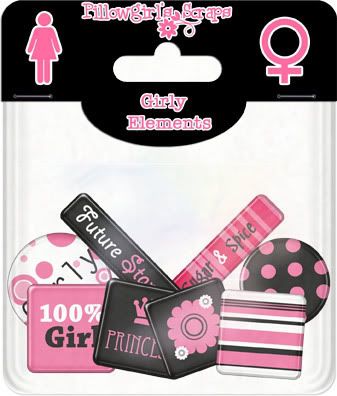 EXPIRED LINK
Aren't they just fun? I think so anyway :) These are limited and will only be available a short time, so please get them while you can, because once they are gone, they are just that... gone.