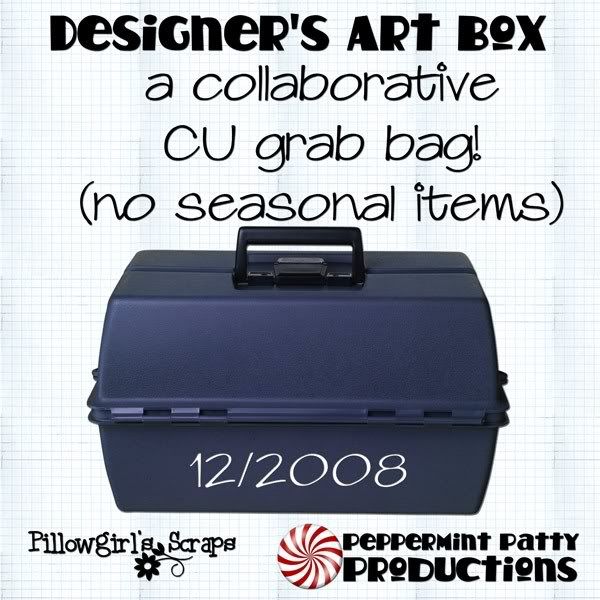 I still love a good grab bag. In fact, I have a little grab bag fund that I keep just so I can shop for them. Every time I buy one, it is like a little gift to myself. One of those little splurges. Call me nuts.

This one has 9 products in it. 2 of them are overlay packs. The rest are a mix of good tools for a designer. One is a layer style, one I have been mentioning for quite a while...

This bag is special because I worked with my friend Peppermint Patty again on it. I love what we can create when we work together on an idea.

Now a question for you... do you love grab bags? I mean, what aspect of buying a grab bag is such a good part? Is it the bargain of 9 products for $4.50, or is it the surprise aspect? Do you enjoy having them revealed and sneaking a peek before you buy them? Or do you totally want to be surprised?