Hey everyone. I bet you don't ever get tired of me saying COME CHAT WITH US AT MSS.


We're having a chat every Thursday night at 9 PM Eastern, 8 PM Central, 7 PM Mountain, and 6 PM Pacific. That's right, every week on Thursday.

And every week, we have gifts and games for you. Mine's not the only one, but it's the only one I am gonna show you tonight lol. I will try to post some more previews tomorrow.



This week, I am giving the second part to the Simply Farm kit. Now if you didn't get the first week's portion, come to this week's chat and tell me, I will get it to you if you come this week.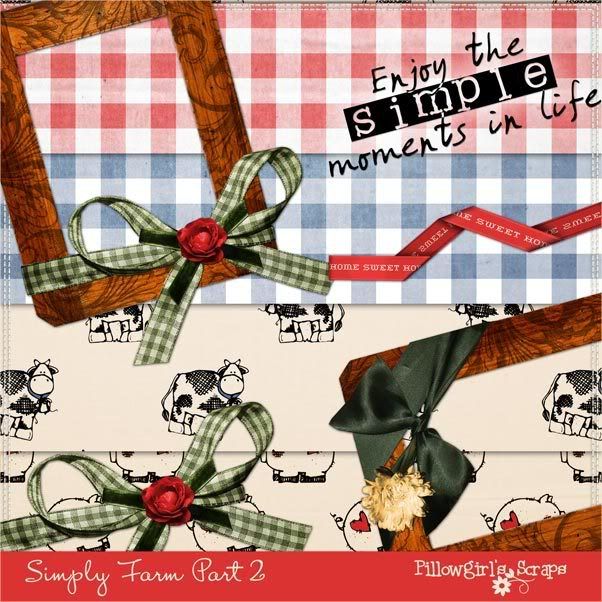 I am also putting a freebie up tonight of a couploe cute animals that coordinate with the kit. I got them done after I packed up the chat prize, so I want to give them to you here.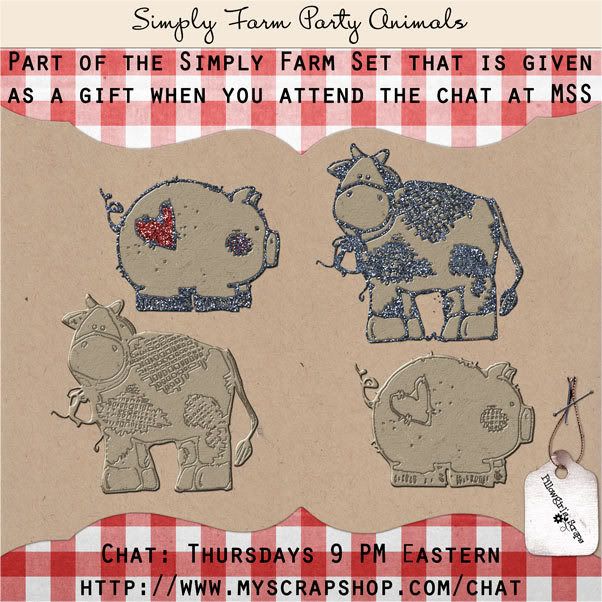 And I have over 60 items on the Retirement shelf at My Scrap Shop. About half of them are commercial use. If you haven't come over, you need to come see what's there for a STEAL. I already price my products at the lower end of the scale... no prada on this girl... I'm all about big bargains for less bucks lol. But now you get 65% off to boot. Not a bad deal if ya ask around. Check out my retirement products in the the Retiring section of the store at
http://www.myscrapshop.com/shop
.