I am loving this Sherbet kit as I redesign it, add new elements, and add new life to it. I have added the first set of elements to the store at myscrapshop.com for you to pick up for FREE. Please enjoy them and scroll down if you need the matching papers.


I also want to give away a few other treats. This coupon is worth $3 to spend in my store on ANYTHING YOU WANT. No catch. No Minimum purchase. Just free stuff. It's only good this weekend, so please take advantage of it. And feel free to tell your friends! The coupon code is pillowsavesyougreen and you just enter it during the checkout.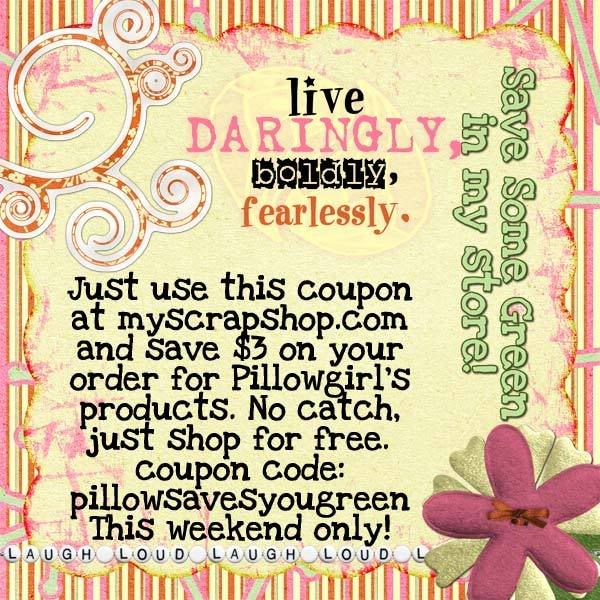 The elements and papers in this coupon ad are straight from the Sherbet kit. I hope you love it as much as I do!