Happy Saturday morning to you. It's 4 AM, time for milking. Why can't I sleep????
I must need to give more stuff away or something.
SKrapper and I have coordinated several free gifts to entice you to want that A Pocket Full of Posies kit. It's a dang nice kit, if I do say so myself. And we have the stuff to show it off coming out our ears, so why not share the wealth.
First off, we put a sample in the store again today. This is the second in-store sample so get them both! Here's a preview and a link....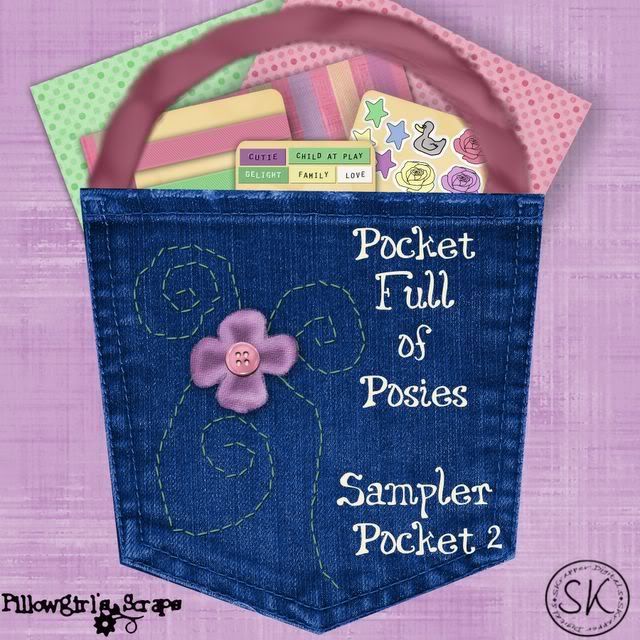 And we also are continuing the brag book series.
So here is your second set of those!
AND, SKrapper Digitals has a template for you that goes with all this. Wow, that's a sweet combo. Go to her blog to get that.
And in other news, the MSS Designers are all going nuts over an upcoming chat at DST that we are hosting. It will be on May 3rd, NSD, and we will have a ton of prizes and games to play and share. Make sure you mark your calendar! It's at 1 PM Eastern.