Sherah of SKrapper Digitals and I are at it again. We've got a gorgeous collab that we have been feverishly working on. This collab is inspired by Spring, our daughters, and just a fun little nursery rhyme you should recognize. The kit is Pocket Full of Posies, and has over 270 MB of scrappin goodies. It's on introductory pricing now at MSS!

And of course in true Pillow and SKrapper style, there are freebies galore to go with it. Keep Reading!

First lemme show you some of the kit...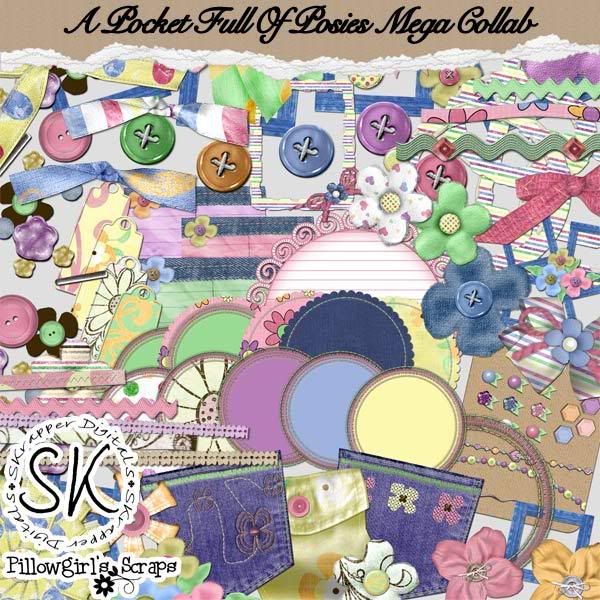 and a freebie on 4Shared that goes with it:

This fun Pocket full of Posies Kit Template. It's been a while since I did a template but this one is cute, 2 posies, some stitching, and your photos! It's a layered PSD file just for you.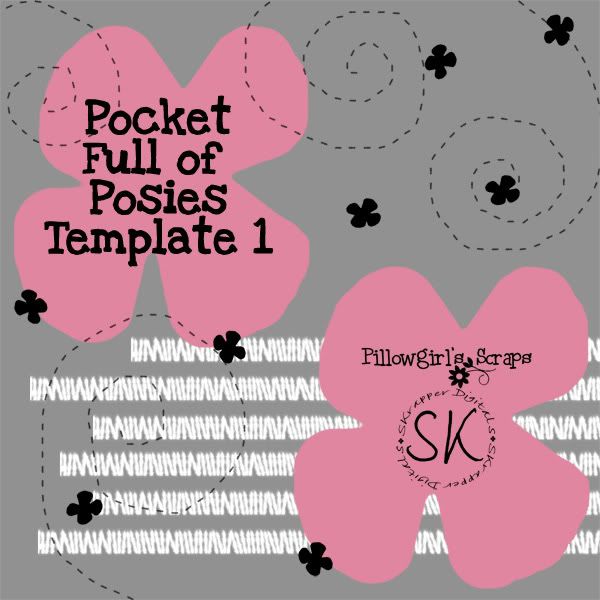 And SKrapper has some freebies for you on her blog HERE.

Oh and there is another freebie. It's a sample bag of goodies that go with this kit. It's available in our store at MSS HERE. Here's a preview.



And we have a lot more where those came from. Over the next few days you will be getting a ton of cute things to go with the kit we are selling in the store, from things like today's to a complete brag book. You have got to check them out. And if you love the look of this kit, stop in and buy it. You are guaranteed to get plenty of stuff to go with it!