My Scrap Shop has a new Daily Download available for you! So now you get a whole big kit all month long, and a taste of everyone's design style all at once.
Here's a preview of the one for today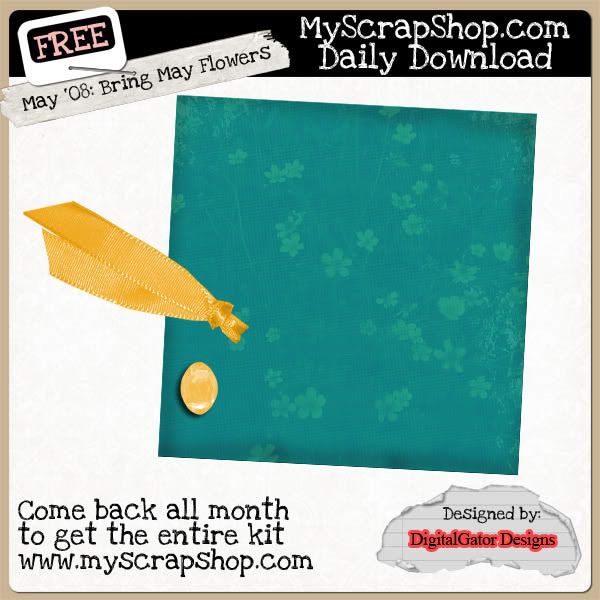 Also, we announced some fun events for NSD. And,
Sir Scrapalot has a big coupon going on
right now. He wants to raise some shopping money so he can go spend money on NSD too lol. What a guy. So if you buy anything of Sir Scrapalot's today you will know where he is spending the money lol.
What an amazing rush, being a store owner... Times like these are full of excitement. Special events like chats, contests, and giving away the prizes we get to give away are just awesome. I can't tell you enough how glad I am that you all like me lol.
And yes, I have a ton more freebies to come tomorrow. It's the day Maia goes to daycare to take a tumbling class so I get the house to myself and all sorts of time on my hands. Hooray for the time on my hands, if only for one day!
And if you bought my CU Grab Bag.... tell me, did you like it? Send me an email at
pillowgirlmk@comcast.net
with your feedback and you just might find another cu freebie in your inbox. Good or bad, my inquiring mind neeeeeds to know.