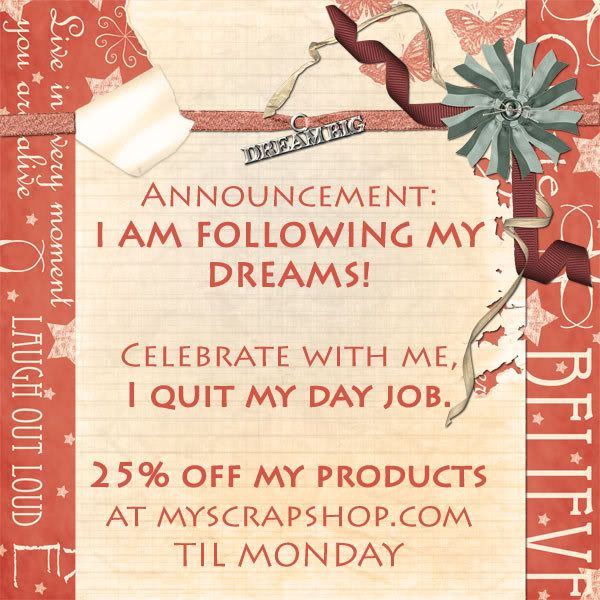 Hi everyone!
As many of you know, I have had some pretty un-fun health issues over the past few years. A couple of weeks ago I ended up going to the hospital because I was numb on once side and having basically the symptoms of a stroke. I found out that my neurosarcoidosis is in a "flare up" and have had a real interesting time the past few weeks.
I went to the doctor today and we decided that it is time for me to change my lifestyle. He wrote me a note to exhaust my FMLA time on a leave of absence (so I can keep my insurance a little longer) and I am no longer working as of today.
What does that mean? I am now a full time digital scrapbook designer and store owner. Pretty neat job, huh? Well... I hope! So to celebrate and to kinda get y'all to come check out my store, I have put all of my products on sale for at least 25% off. Come see what I have to offer at
http://www.myscrapshop.com/
.
Also, please come visit me in the forums there, I will be spending a lot more time in them now. And I 'd love to get to spend some of it with you :)