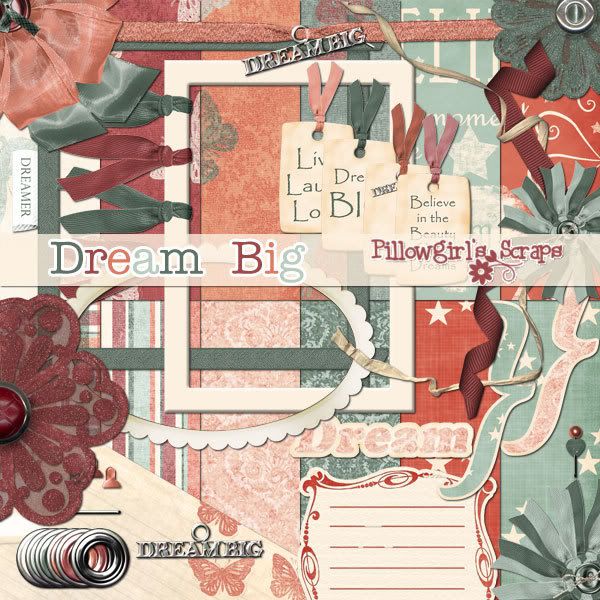 Look at my new kit! It's all about following your dreams and believing in yourself. It is available at My Scrap Shop exclusively. I couldn't have done all that I am doing without your encouragemnt so I have also made a coordinating freebie for you!
Preview of freebie: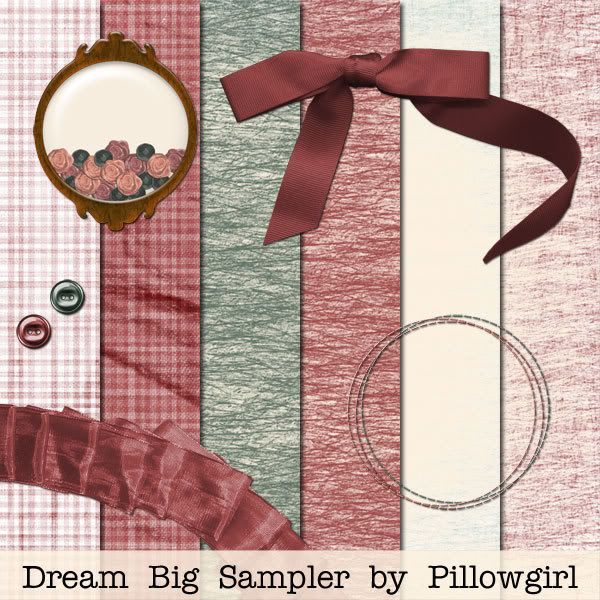 And now for a little update, well, a big one really. I need to announce that I am
resigning from Stone Accents Studio
. It is not for any other reason than the fact that I am so busy with My Scrap Shop that I can't continue with my commitments at SAS and want to simplify my focus. I love SAS, the people and designers there are top notch. I will still come visit the forums and visit you all there from time to time, and am grateful for everything I have learned at SAS and to all of the people I have met. My resignation is effective January 31, 2008, so if you have any coupons or anything left, you will need to use them before then.