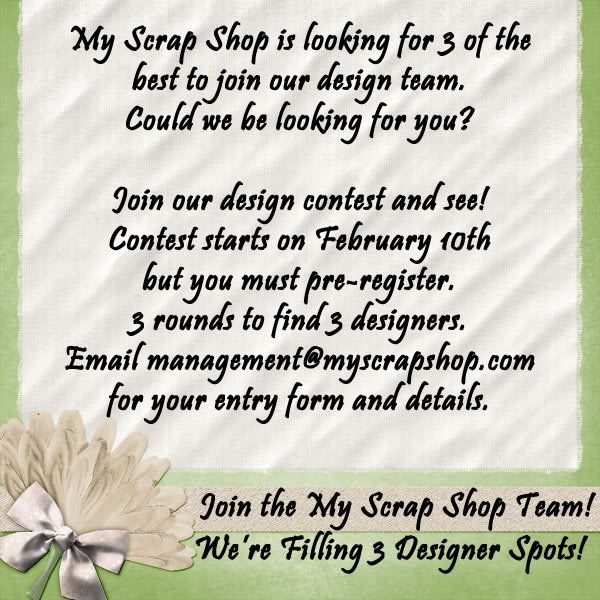 Yes, you are reading this right. My Scrap Shop has openings for 3 designers to come sell their wares at our store. This is a growing site and is just in its infancy, but the store and forums are already doing well. What can make things better? Maybe your designs!
Come on over and
get registered at our forums,
then send us an email and we will send your entry information to you. This is going to be a fun contest, you'll see!