It's Deck the Halls day at our house. A tradition in our house is to do all of our Christmas Decorating on Black Friday instead of shopping. I tell you, we avoid the crowds on purpose. We put the tree up and are in the mid-day break eating lunch so I snuck in to see my blog. We still have to unwrap and put together my whole Christmas village, hang anything that goes up outside, put a bunch of garland on all the furniture, and of course string lights all around the house. My husband's favorite part of Christmas is the lights, typical man :)

As part of this tradition, I have added my first Christmas item for sale in the shop. Yes, I had First Snow up , but it's a snow kit. Now I added a true red and green glitter and bling kit to my store. And yes, it's on sale like the rest of my shop!



Here's a preview, mind you that in full size the glittery stuff is really a lot more glittery: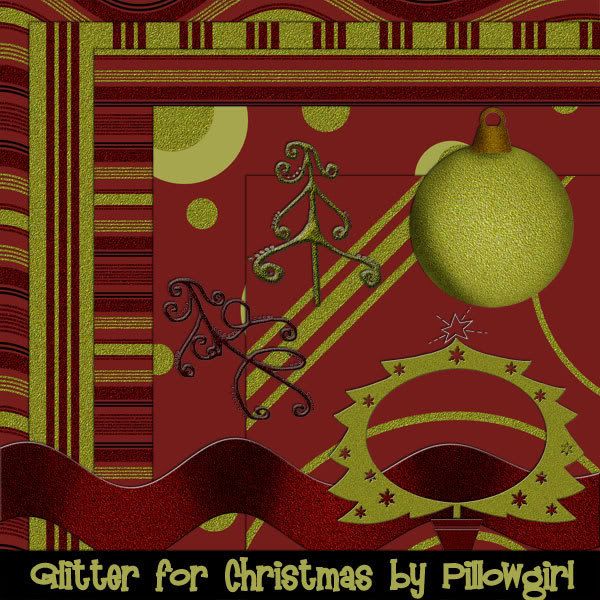 Go get it at the shop by clicking on the preview! It's only $1.34 today, but tomorrow it will be 2 bucks. Still very "economically priced." My mom thinks I am trying to be the Wal-mart of the craft world. I told her it is worse, I am trying to give Designer products at Wal-mart prices haha, kinda maybe that makes me more TJ Maxx? These papers are so freaking glittery I had to wear sunglasses.