Sherah of SKrapper Digitals and I have been having
DESIGNER BREAKTHROUGHS
together and have really gone NUTS while we worked together on this fabulous
Designer Collaboration MEGA Kit.
So without further ado...
I would like to share with you...
Feelin' Thankful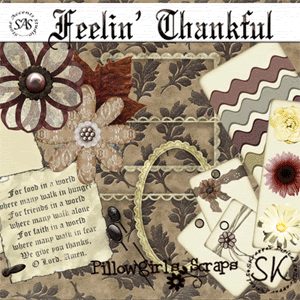 This kit has 44 papers

And almost 100 unique elements!
This kit has been a real labor of love for us. We got to spend a lot of late nights online working together to bring you our best work ever, and some of the most beautiful papers and elements I have ever seen. Now, I know I am biased, but these previews just don't do them justice...
So we decided to do a COLLAB KIT FREEBIE on each of our blogs. Here's the deal. You get half of the freebie from my blog and the other half from hers. These freebies are some of the best items from our kit, some lace and textured papers, and a really beautiful iron element. We won't tell you which parts of it are on which blog, so get them both!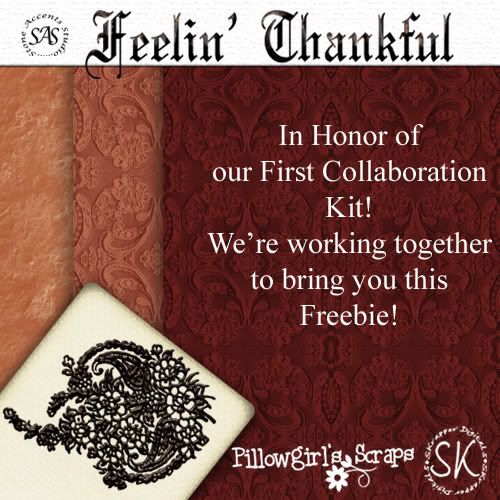 Download my half of the freebie here.
Go to the store if you want the whole kit!
And please, tell us what you think of the kit and the freebies in your comments on our blogs. We really would love to hear from you.