This is a friendly public service announcement from Pillowgirl or Pillowgirl's Scraps :)


I am still hosting the Inspiration Challenge over at SAS! It's right smack dab in the middle, you have one week left to post a layout! It's really easy and fun. I provided a quote, you scrap something inspired by it. You don't even have to USE the quote, just explain how your layout was inspired by it.


There is a free mini-kit prize, designed by me, just for participating. Yup, that's right, you don't even have to have the "Best" layout to get the prize. I just want to give it away to a lot of people!


Come join us here


Preview of the prize: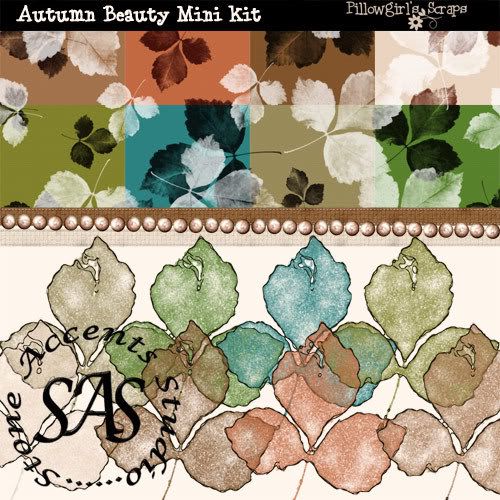 And Heather Stokes, naughty girl, tagged me, and now I get to share 6 things about me... I am not that creative, let's see what I can come up with...
1. I had 2 classes left to get my Bachelors Degree in Business Management when I dropped out of college to have Maia, and I have never gone back. I don't miss it. I don't think that the degree was really my purpose in life. Will I ever go back? Probably not for that degree, but another maybe someday.
2. I have been listening to rap music lately. I don't know if I am going through a mid-life crisis or what, but I was always a country girl until this year.
3. I am a huge fan of all things pink ever since I had a little girl. I never liked pink before Maia, now I can't get enough of it.
4. I know every word to the theme song to Dora the Explorer, Backyardigans, Diego, and Blues Clues.
5. I have a disease called Neurosarcoidosis. Read about it if you need some good bedtime sleepy reading.
6. I am 30 years old and still live with my mother. I probably will live with her til she kicks me out or one of us dies. My money is on the second choice.
There you have it. Now I get to tag someone. I choose.... Sherah from SKrapper Digitals, Sir Scrapalot, and um... you know, let's be bold and different... I choose Barb Derkson of Being Mrs. Miles. I will go tell them on their blogs tomorrow :)