I am a bill collector for a living. Yuck. You know what that means? Working on the weekend. So I am up right now, getting ready to go to work, but before I go I wanted to share a Quickpage with you. Actually, this whole weekend I will be sharing a whole big bunch of quickpages with you. Isn't that SWELL?


Here's the first in the weekend warrior super scrap easy plopper quickpage weekend series.


The kit used is my Maia's Garden MEGA kit. This is the one that has over 130 elements in bright colors and patterns.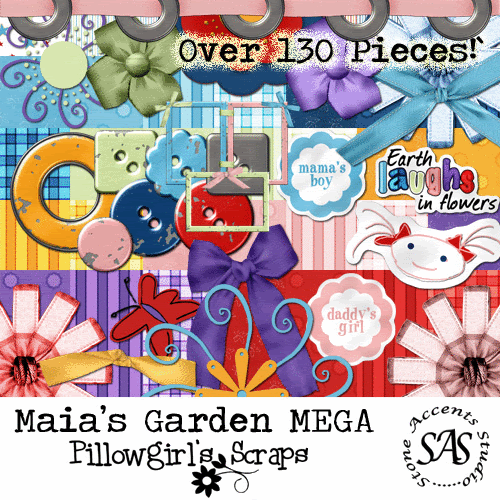 If you want this kit, you can get it at Stone Accents Studios. It's worth every penny of the $6 cost. You'll see.
I will post you some more quickpages when I get home from work, so check back later today if you want more!