I have been in the mood to go a little vintage, a little bit in my own way of course. My grandma used to crochet the most beautiful lace. My mom has several of her crocheted lace doileies and stuff set aside for us to inherit, so I consider them a family heirloom. They inspired me to create a set of heirloom lace papers.

And... well... growing up, my mom always let us try on her jewelry. We couldn't wear it around, but we could try it on and pick favorites and so on. My sister and I already know which pieces of mom's jewelry we will each inherit, and those are heirlooms to us.


So I have created a few Heirloom items for sale in my store. Here is a preview...


And of course, I couldn't forget about my blog freebie hunter friends :) So here is a sampler of both of them wrapped up into one. I know it's not a huge sample, but these are my favorite pieces. Yes, I put my favorites out for free haha!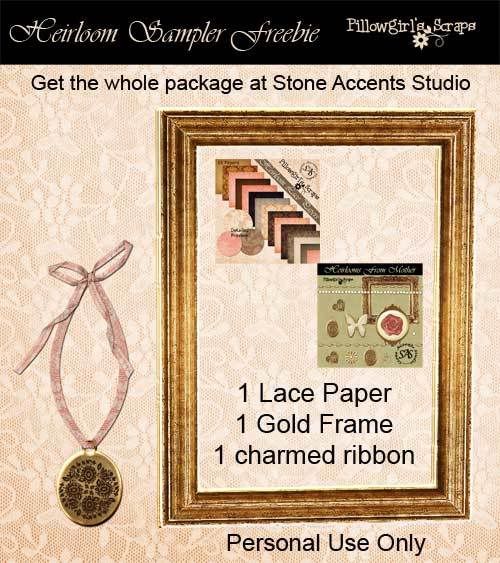 EXPIRED
And of course, a question for you to ponder and comment on... what are your family heirlooms? What things do you hold near and dear that you will some day pass on to your children, or inherit from your parents? I would love to hear about them, just leave a comment!