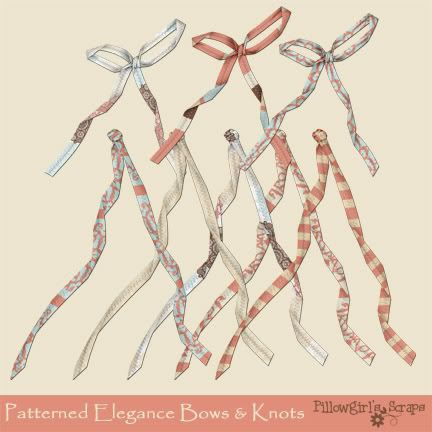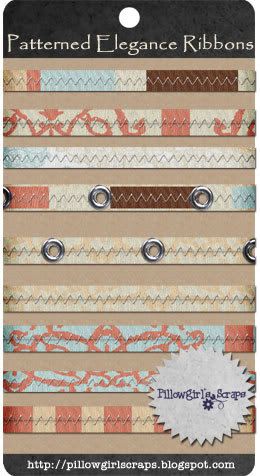 I combined these ribbons and bows into one download for you. I hope you will enjoy using them, they coordinate with my latest freebies. I especially love that I figurd out how to put little touches of metal in some of them.
Download them here
. Also, remember to drop me a note :) I am loving reading your responses...
Someone asked how I like Divshare versus 4shared... in a nutshell, I like it more because they don't delete your files if no one downloads them for a while. So I can keep my files posted forever. Also, I pay a small fee each month to get some of my file downloads to be direct downloads (but I run out early in the month :)) And there is no limit on how many files I can have them host, so that means that I can virtually give you my freebies to infinity and beyond.
I am a nutjob :)