MOM IS COMING HOME TOMORROW
MOM IS COMING HOME TOMORROW
MOM IS COMING HOME TOMORROW
MOM IS COMING HOME TOMORROW
MOM IS COMING HOME TOMORROW
MOM IS COMING HOME TOMORROW
MOM IS COMING HOME TOMORROW
MOM IS COMING HOME TOMORROW
MOM IS COMING HOME TOMORROW
MOM IS COMING HOME TOMORROW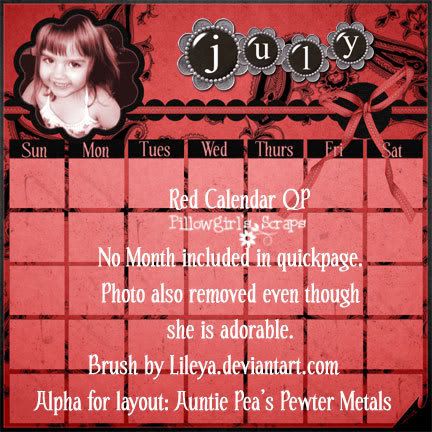 I sat down with a few elements and papers and made a calendar and decided to also make it into a Quickpage if anyone is interested in snagging it.

It's on 4Shared

for now

, but will go onto the

Freebie Gallery

later this week.

Download it here!

All you need to do is add the dates and the name of the month, then pop in a picture and POW, you have a bright calendar.
Where to get the Elements I used for the downloadable Quickpage: