Hey everyone!
I have been busier than can be, suddenly feeling a rush of creative energy with the new year upon us. I've got some kits coming out this week that I just love, and I just released my
8 Box Special.
That's a big pile of boxes that's sittin in my office. It's made up of all the items I have been saving up to put in a grab bag, I started by putting a set in a box, then moving on to another box. I ended up with 8 boxes, and by gum, I can't seeeeee.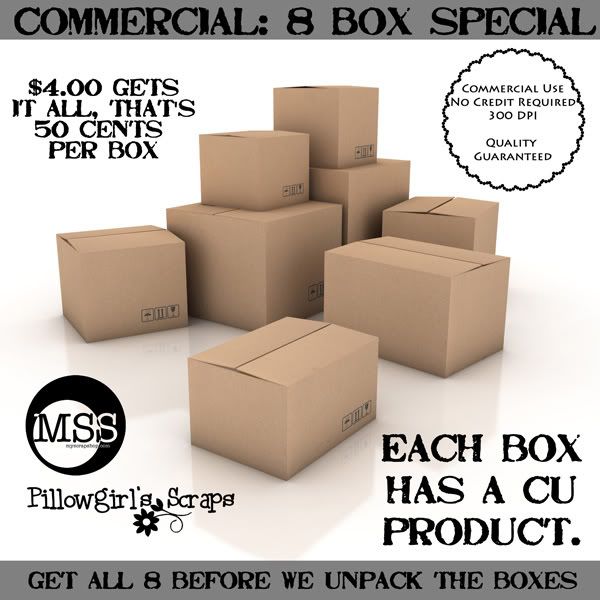 I will sell individually in my store for over $20. While they are in these big boxes in my office, you get the whole lot for $4.00, so you can save a bundle on this bundle eh.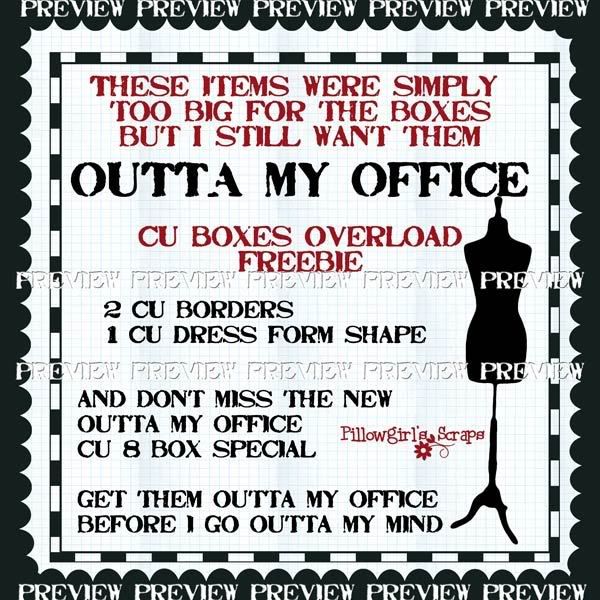 And... wouldn't you know, under the boxes in a little stash in the corner, I had these three cuties tucked away. I want them outta my office too, so I am offering them for free in my store at MSS for a very limited time.
Click here to get the CU freebie
. It's totally free, and totally unique by me. No credit required, etc.
Now go on folks, get out and design and scrap. It's a new year, time for new goals and new fun.
(Don't forget to come play with us at MSS,
we have the Design a Kit challenge underway
!)