Happpppy Friday! I sincerely hope you are having a wonderful week and that your weekend is also going to be a great one. I know that today is a good day because it starts with the letter F. I love every day of the week that starts with the letter F.
Wow, the holidays are fast approaching. I finally went and did a layaway for Christmas this week. I tend to put my shopping off and then in a mad dash, buy whatever looks easiest to wrap. I won't lie. Except when it comes to my kid. Man, she is spoiled lol. Don't tell her, but she's got a whole bunch of Barbie and My Little Pony coming for Christmas. I am still trying to find the Diamond Castle though, it's sold out everywhere and I hate to have it shipped with where we live.
In the design world, I have been working on a collab kit with my dear friend Pappermint Patty. She's not a regular designer, although she can design, so it was a lot of fun working with her. It really put a fresh spin on things, and was a ton of fun. And we came up with a GLORIOUS, MAGNIFICENT, HUMONGOUS Christmas kit called
Tis the Season.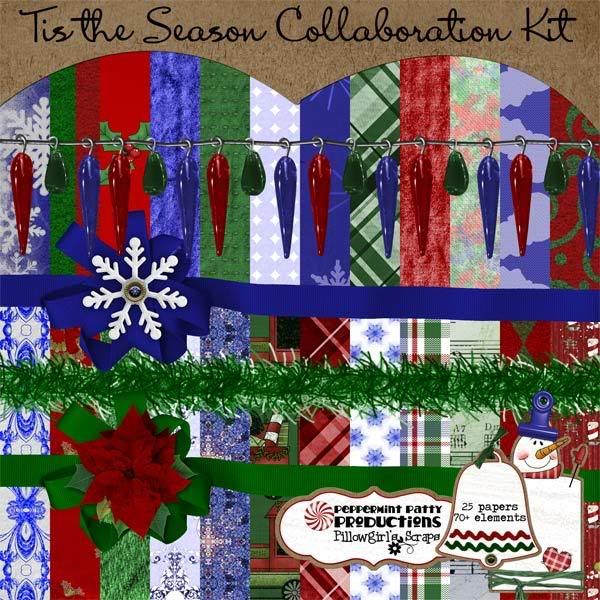 Tis the Season has 25 papers, 70+ elements, and is one of those where you want to just reach up and touch it... lots of rich texture in it.
And we even saved a freebie for you :)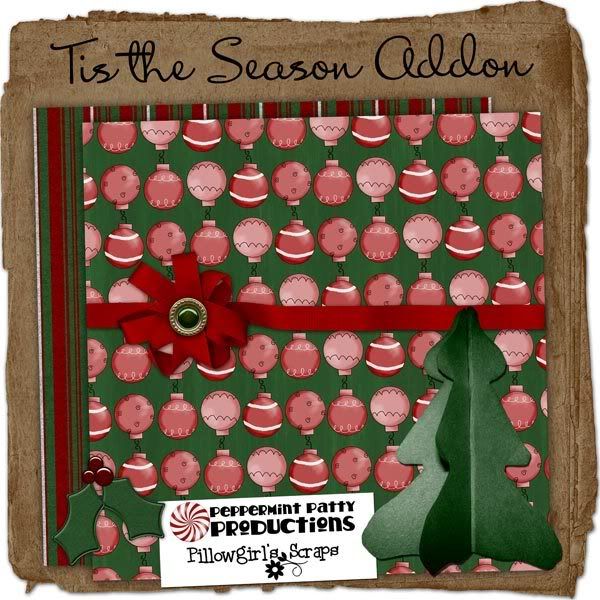 Grab this little add-on freebie here.
And if you make a layout using
this kit
, you might just find one heckuva gift coming your way, of course you have gotta share it with me. (Your layout that is)