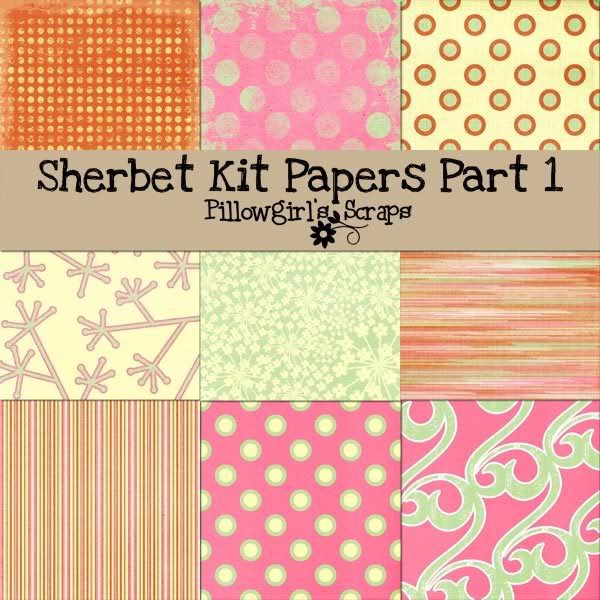 It's time folks. Time for me to get back to my roots. Time for me to share like I did in the old days :) Time to bring back the bright. Time to bring back the pink. Time to re-vamp SHERBET! My favorite kit ever that I created, only now even better because I am even better MUAHAHA.
Seriously, I got challenged to bring back some of my old kits and make them new again. SO I dug up my favorite oldie but goodie, the Sherbet kit, and am re-designing it from scratch. If you have the old Sherbet kit, this should be fun because you can compare, coordinate, mix, etc. and will love the new stuff.
So, here's part 1.... 9 papers in a pack. There are more papers to come. I also will pack this full of elements. If you keep checking back, you won't miss any of this sweet free kit.
Downlaod the papers here on 4shared.
And tell your friends to stop by too. I love getting comments, downloads, etc. The more comments and feedback, the more elements and papers I will make because you will inspire me so much :)
And stop by MSS, everything in the store is on sale. EVERYTHING.
http://www.myscrapshop.com/shop