It's a Daily Download Freebie. The Sassy Mini Kit elow is available for one day only at My Scrap Shop, here. Yup, it's a Pillowgirl Creation hehe.


For those of you who look here for updates on my new products... I released the BIGGEST thing I have ever made this week. Designer Tools 101 is full of 40 overlays and 61 element templates or png's for you to recolor. It's everything I have for Designing that was not in a CU Stash. These have never been released before, so you don't have to worry you are getting duplicates. And so far, it is getting rave reviews! If you like a really good deal on BIG things, go here to get this.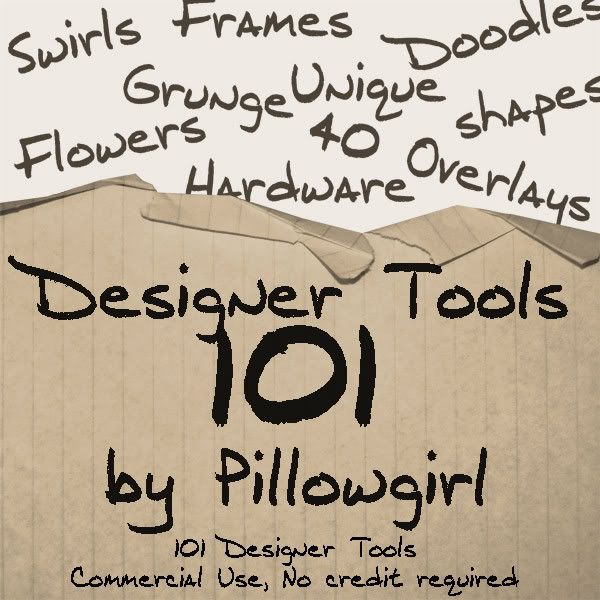 I also had a request to bundle my products so you can save a few more pennies. OK Dollars. So here is a preview of my first bundled CU product, available in the store at MSS.

Now, my ENTIRE store is on sale right now to boot. So, if you are looking to save a ton of pennies, it's time to stop by :)