It's my turn for the daily download at My Scrap Shop and wouldn't you know it, I did a whole set of 13 different Commercial Use items for you! Tomorrow is my day, but I had to post them before bed tonight because I am working at 6 AM.



So the 13th is A LUCKY DAY this month!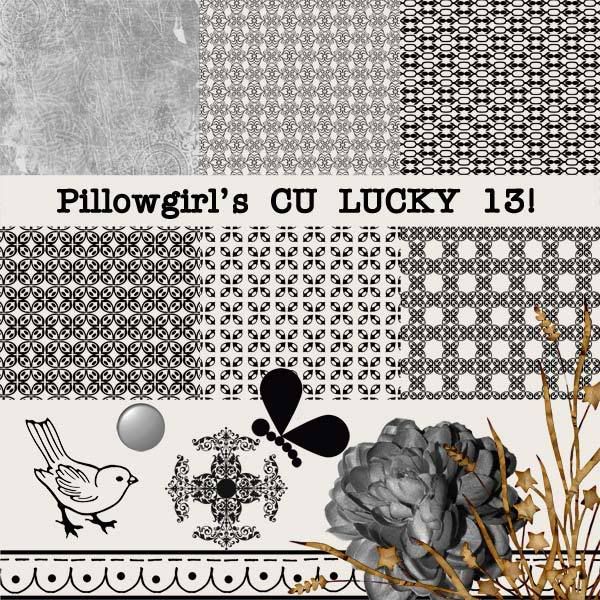 Get my CU Lucky 13 Pack here at MSS.
You do have to register with the site, but it is free, and you don't have to spend a penny. Of course you might want to when you see my new CU Stash #9 that I am uploading tonight. It will be there shortly, just waiting for all the files to transfer. It's big. Also, tonight is the last night of my 30% off sale.