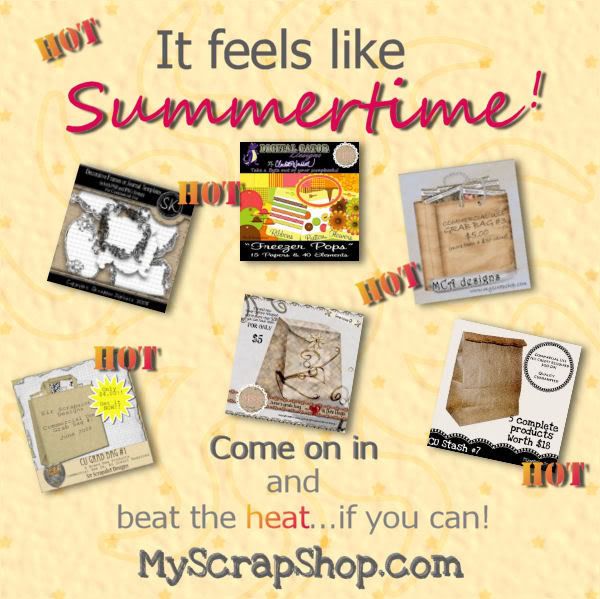 Thank you to everyone who wished me a happy birthday, it was indeed a good day to turn 31.
Now, on to the good stuff!
I added a few free things to the world wide web this weekend and want to make sure you all know where to grab them at.
This itty bitty wedding kit is posted in the Design a Kit forum at My Scrap Shop. It is in the April section, but I just posted it this weekend. Thanks to Dinphy for reminding me I had it lol. Here's a
link to the forum where it is posted.
This beautiful and bright summer kit is my part of the May Design a Kit challenge at My Scrap Shop. I also added it this weekend. It is one of my favorites so far, so bright and spunky like that kid I love to scrap. Here's a link to the forum where it is posted.
And this is the color swatch for the June Design a Kit challenge. I would really LOVE to see you all come give it a try, designing is so much fun to me, and I love watching everyone dabble if nothing else. You inspire me to try new things!