It's like sample days at Costco only bigger. I have been bit by the freebie bug. Being home sick from work gives me lots of fun time to play Designer :)

A lot of you told me you loved the Believe in Fairies kit. I thought I would make a few extras to go with it. If you don't have the whole kit yet, it is available at
My Scrap Shop here
.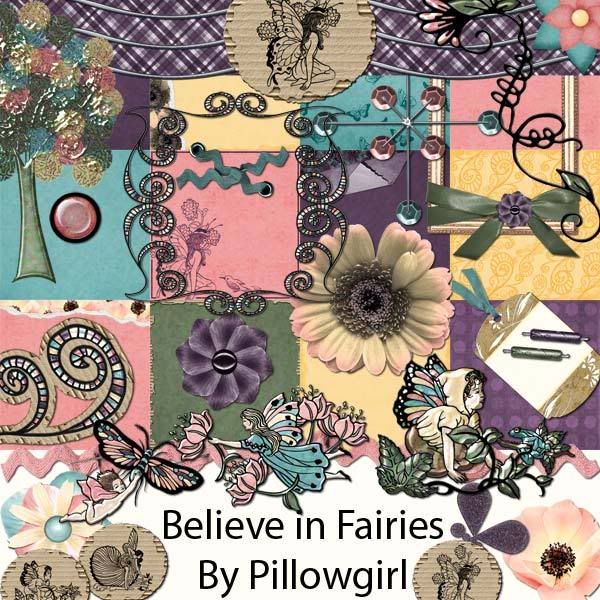 I also added some butterfly and flower clips to my store today that go perfect with this kit. Here are some previews. These are ok for commercial use too! Click on the preview to go to the store if you have got to have them. They are very economically priced (snicker)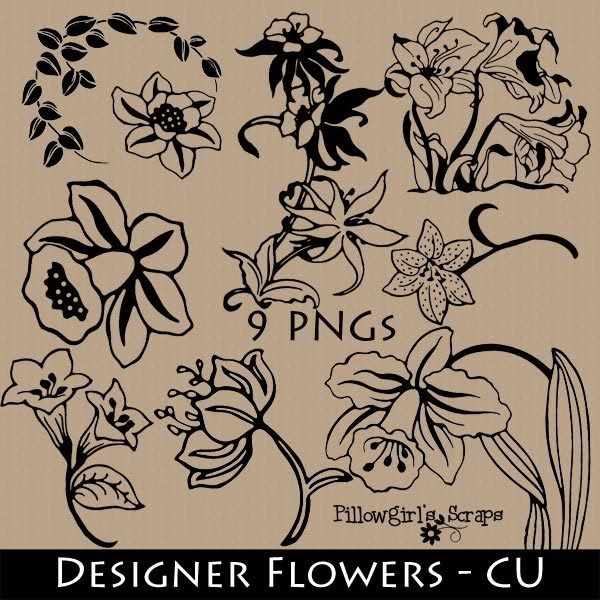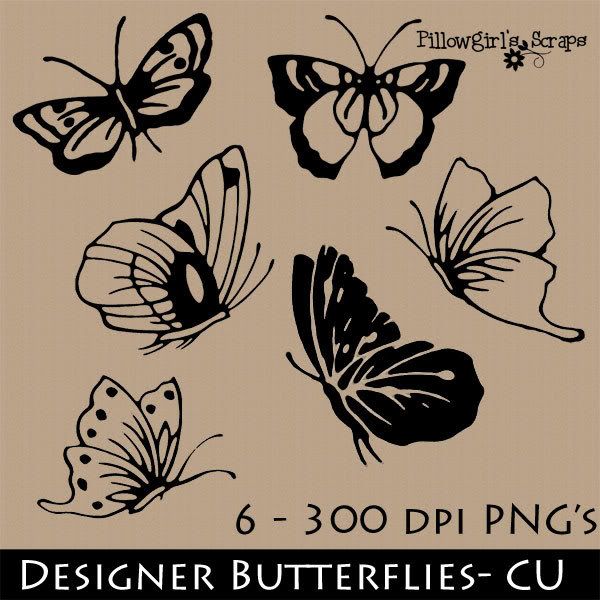 Now for the free sample! I created a few more papers and elements for you. First there is the big sample that is in the store at My Scrap Shop
here.

(It's FREE! Go snag it.)
Here's the preview.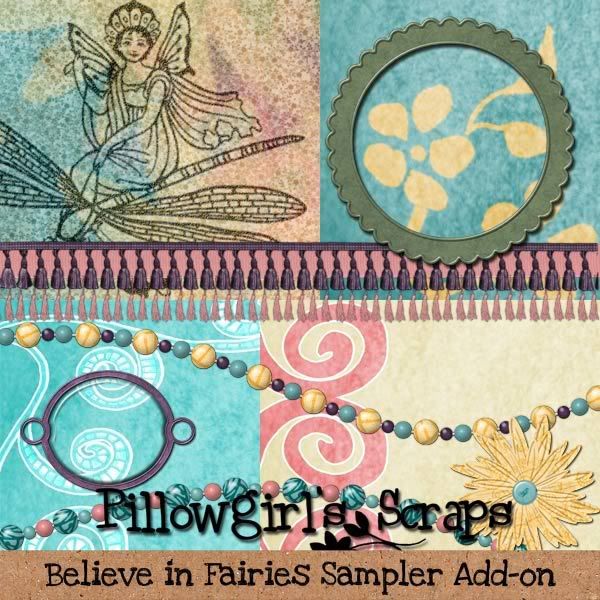 And then I decided to make a small pack of stickers for you too. These have a bit of bling to them that you can't see in the preview so well. Go get them on 4shared here.