OK So the games have begun at My Scrap Shop. We have over a dozen designers in the Designer Contest all trying to get your votes so they can open up shop at My Scrap Shop. Come to our forums and give them your support, votes, etc.
Now, a little entertainment. My 3 year old daughter is a budding artist, but did you know she uses Photoshop CS3? HAHA Look at the "Puppy" she drew for me with Photoshop. Tell me, am I nuts because I see the puppy, or do I have Mama Syndrome where I believe everything she tells me? :)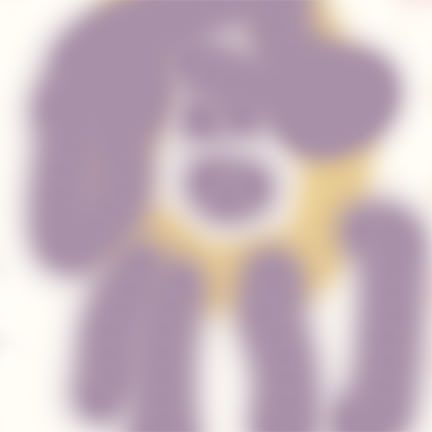 Do you remember the American Sweetheart freebie I posted with the polka dots and denim? I wanted to share something a little more Valentines-ish but still wanted to work with that palette. So here it is, Polka Dot Valentine. A little set of elements to go with the papers and pockets from before.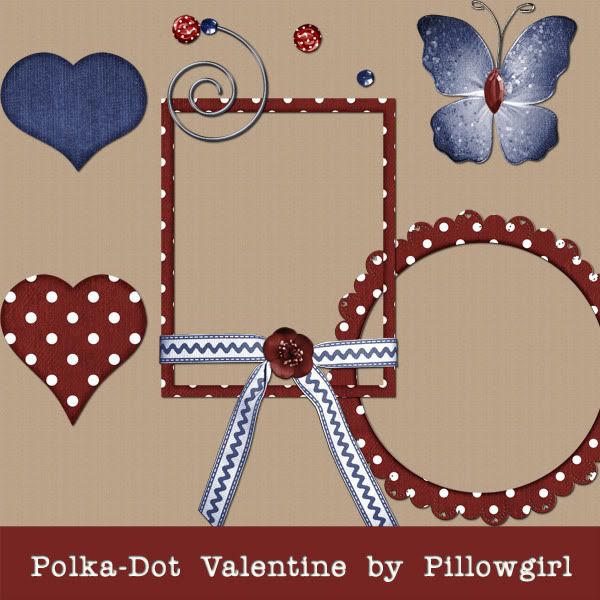 Also, an update on our Moving Plans. We have sat down and figured out how much it is going to cost, what items we will needs, and so on. It is starting to look like we won't be able to move until May. I am hoping for sooner, but the tax refund comes in May. Also Hubby can cash in 2 weeks of PTO in May. And, if Mr. Butthead Bush is any good, we might get those rebate checks they keep talking about. We have chosen the apartments we want to live in. They are small but have a ton of ammenities, like an indoor pool, a weight room, and indoor raquetball courts so Maia will have a lot of fun indoors with me when I can't go out in the sun due to my illness. They also have a nice playground, basketball courts, and tennis courts and 2 outdoor pools. And they are right next to my favorite shopping and a freeway entrance. Very cool.