I decided to do a few layouts with Sir Scrapalot's kit and share them with you. I am in the midst of all my holiday hullabulloo and have a big family Christmas Party this weekend, so I wanted to make little gifts for my extended family. I used his kit to make the cards I am going to include with plates of goodies.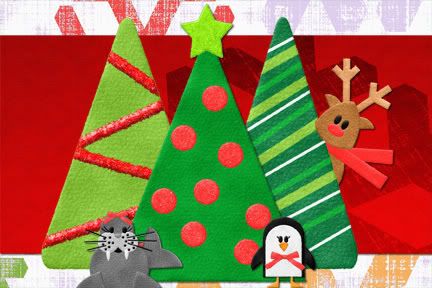 The inside of this card reads: It's good to get together for the holidays! and I am tucking a photo of my hubby, maia, and I together into the card. How cute eh?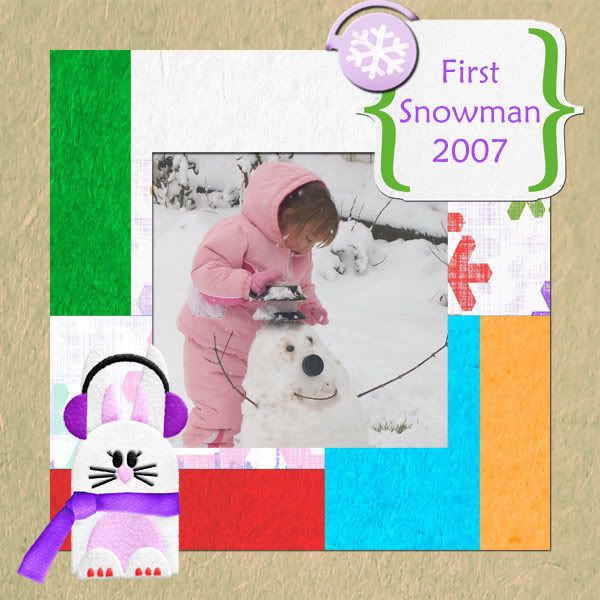 Kit Used: Winter Wonderland by Sir Scrapalot
And here is a layout of miss Maia playing in the snow. This is her first ever snowman, so of course it has to go into the memory books. I didn't do a lot of journaling because my mom is going to get this page in a frame as part of her Christmas pile of loot :) But aren't all the little snow creatures in this kit just perfect for my Maia layouts? You know it! I love how the little bunny has her toenails painted because that is Maia's latest craze, she likes to have her toenails "pretty".
All of my treats this year are dipped in white chocolate with sprinkles. I made a whole bunch of white chocolate pretzels. I never knew how easy these were to make! All we did was melt some white chocolate chips, dunk the pretzel in it, then lay it on wax paper and add some cute sprinkles. They look so cute and festive and only take a few minutes to make. Seriously I always thought you had to do a lot of work to make them. Boy was I wrong lol.
Anyway, I included a freebie in this post. It is a piece of word art for you to use that I once gave as a challenge participation prize. It was only available to challenge participants, but I love it so much that I really want to see it get used more :) Download it here