So I was at home today with the flu, and I looked out the window and spotted a little bird, which is odd because it's just not their time of year here. He didn't have any little bird friends with him but he seemed happy to just sit and chirp on my neighbor's rain gutter. It's freezing cold here, and it made me sad to think that he is so far from the warm and didn't migrate for the winter...

But then I had one of those "too sick to think straight" thoughts... what if this little bird was the rebel of the bunch? Instead of following the flock, he decided he wanted to stay just a little longer and enjoy it here, even through the wind and cold... He's just a little different, a little stubborn maybe. But he isn't going to let a little cold weather stand in his way.

OK I am a nut. But I did this little freebie to give away because you know, the little bird inspired me. Again, inspiration is everywhere.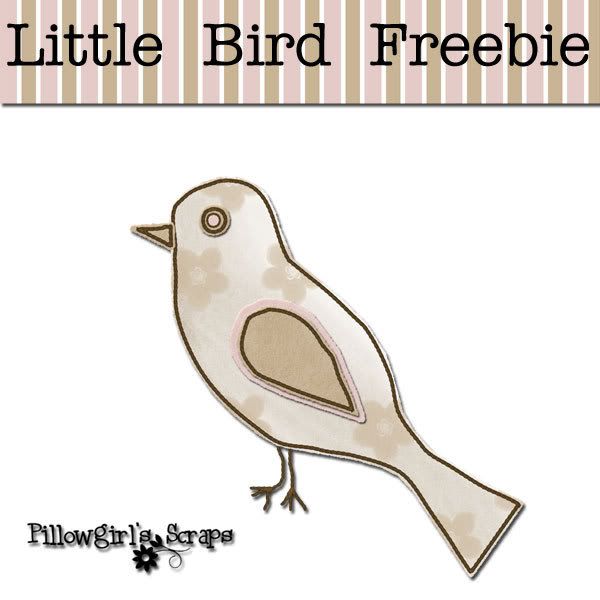 He matches the freebies I have all over the MSS Site. If you haven't gone and gotten them, you should, they are really easy to find (check the forums, the blog, and even the store and you can get all 3 of them)
Download the little bird here.