Are you extra crafty at Christmas time? Do you want to send personalized photo cards to your friends and relatives? These are the perfect thing for you. Just like quickpages, all you do is add a photo, and VIOLA you have super rich and beautiful Christmas Cards. I print these out on my Kodak Easyshare printer dock from home, but you could also send them to any digital photo printing place, even Wal-mart.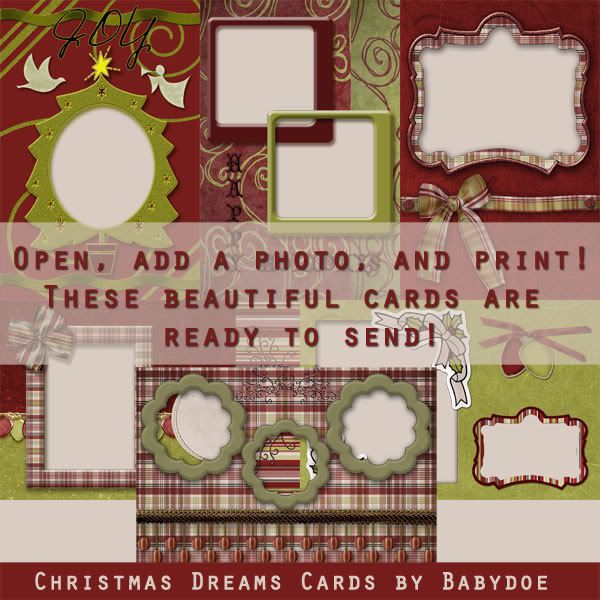 Thank you, Babydoe, for contributing these beautiful cards to our Christmas Extravaganza. There are 6 in this pack, and they are quite beautiful. I am going to put photos of Maia in them and mail them out, but also am framing a few for grandma and grandpa. They love these personalized gifts, and the frame is only a buck at the local Dollar Store, so I am getting off dirt cheap. OK, I am not about being cheap, but when there are 30 people on my shopping list, I gotta cut a couple corners. And these don't LOOK LIKE I cut corners.
The kit used is the Christmas Dreams kit, available at my stores. In case you want to make your own or add a little here and there.