I have been waiting a while to be able to announce this... with baited breath and biting my tongue all along. Sir Scrapalot is such a great guy, and a real honest to goodness genuinely talented person. I have known him a long time now, and he inspires me a lot. I am so happy to be able to announce that he is now going to be selling with me at http://www.myscrapshop.com/

Do you like the penguin I show in this announcement? He made it! It's part of his new kit, Winter Wonderland, which is available RIGHT NOW at My Scrap Shop. Click the image to see the whole kit.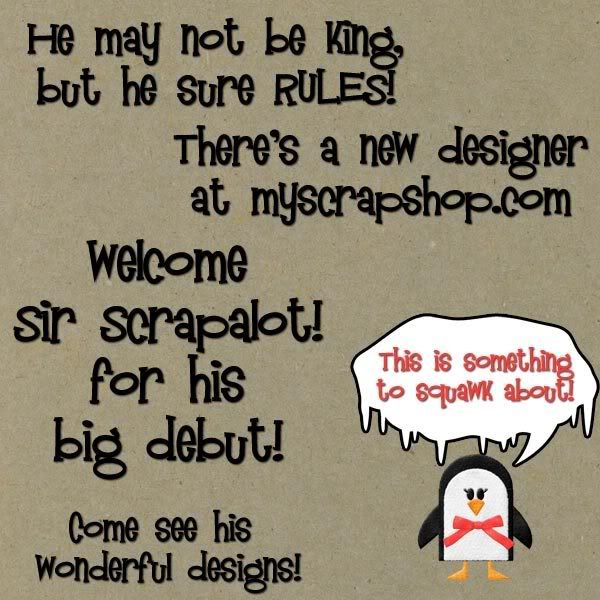 Please be sure to stop by his blog to congratulate him. He is so excited, please let him know you are excited with him :) There's a gorgeous alpha freebie there to celebrate too, so pick it up when you go there.