Here's another little treat to put in your scrap-stocking this year. A paper pack that's a little shabby, a little soft, and snowy :)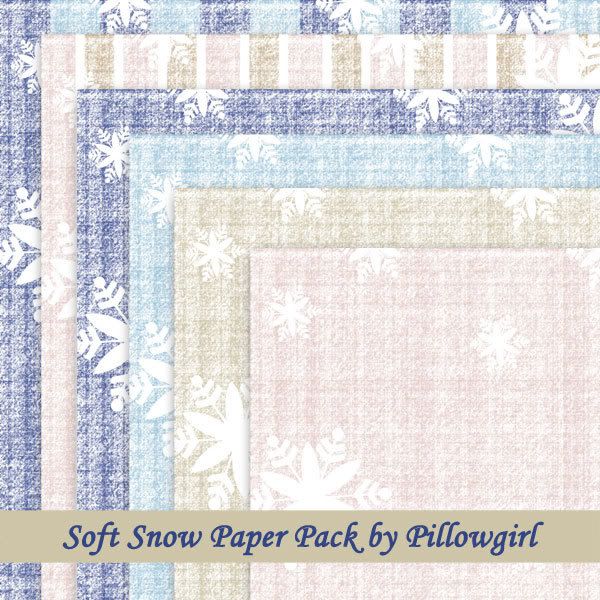 Happy Holidays folks! Thank you for all the support you give me through the year.
And congrats to Stephanie who won my whole store by making a purchase on the day I posted a contest!
(You have an email wherever you are, please check it for your coupon!)
I am working on a forum for the store, so that we can all participate in fun challenges to get prizes. I like to give things away, but you already know that :)
Also, I have some ad-space available in
my store
. If you are an up and coming designer and want to trade banners or blinkies, please let me know by email. My email address is up above.
Someone asked me the best way to make sure they don't miss my freebies now that I have been only putting them up for a limited time. I want to first explain why I made that choice: I keep finding my stuff used for adult graphics online! They tell people how to re-make the graphics and send them to my blog to get the freebies. This may be flattering, but honestly, I am here to support scrapbookers, not adult image and tag creators.
Now, how can you make sure you don't miss one? Sign up for my feedblitz mailings. They send you an update daily if I posted to the blog that day. If I don't post to the blog, they don't email you. Simple as that. See the left sidebar here to sign up.
Last note: I am the featured designer at SAS this week. Don't miss a chance to save big on my stuff by signing up for their newsletter. There will be a good discount towards one of my latest products!